Floral candle rings are often used to decorate for special occasions and events, such as weddings, anniversary parties or the holidays. Buying store-bought rings can cost a pretty penny though, and they may not be available in the color and style of flowers that you want, so making them at home is a good alternative. Since these floral candle rings require very few supplies and craft know-how, they can be put together for only pennies with relative ease.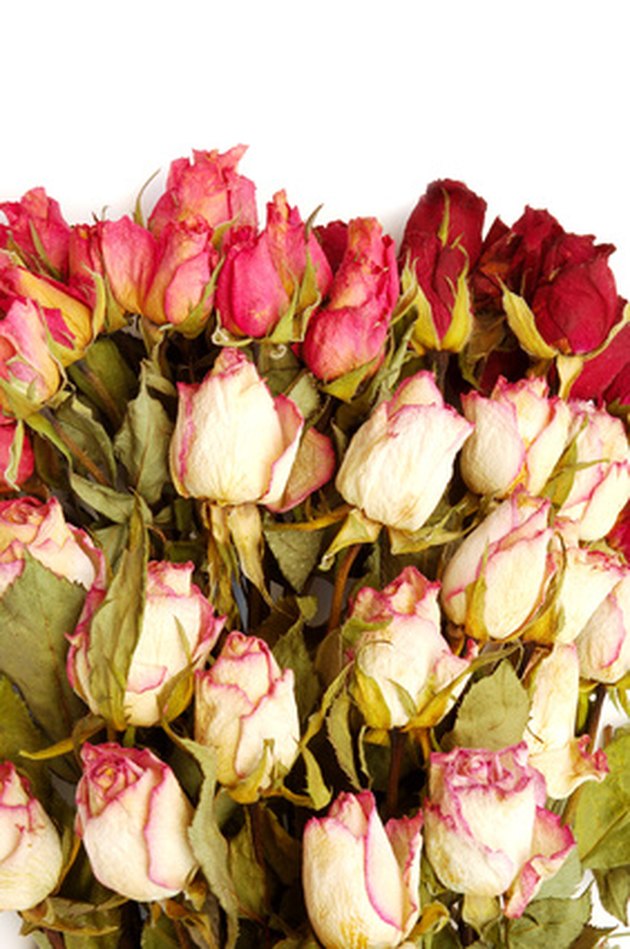 Step 1
Cut a piece of floral wire, 18 to 22 gauge, to a length that is twice the size of the candle's diameter. Form the wire into a circle and twist the ends together to secure it.
Step 2
Wrap the wire with green floral tape, covering it completely. Wrap the tape around two to three times, creating a thick layer over the wire. This forms the base for the floral candle ring.
Step 3
Select dried rose buds, daisies or any other type of small dried flower. Cut the stem so it is flush with the underside of the flower head.
Step 4
Hot glue the flower heads over the floral tape, covering it completely. Add some leaves, dried baby's breath, or other greenery in between the flowers if desired. Let it dry.
Step 5
Set the floral candle ring on a small plate or even a plastic lid no larger than the ring. This is used to catch any wax that may drip when the candle is lit. Insert a pillar candle in the middle of the ring. Repeat steps 1 through 5 to make as many floral candle rings as needed.