Things You'll Need
Rose stencil

Painter's tape

Pencil

Acrylic Paint (Cream, Mauve, Pink)

Paintbrushes

Crackle Glaze

Fine sandpaper
Tip
You may substitute the cream/pink/mauve combination with any other trio of colors. The first color should be white or cream. Yellow will result in muddy results. Avoid stark whites as they are more difficult to distress. The second color should be the primary tone of the flower. (e.g. pink, red, sky blue, violet) The final color should be be a pale, dark relation of the second color. (e.g. pink with mauve, red with maroon)
If the borders between petals has faded undesirably, you can re-establish these boundaries by adding a fine line of mauve between petals. As this is a shadow, blur the edge of the shadow into the lower petal, keeping the edge of the upper petal crisp.
Warning
When sanding or painting, always work in a well-ventilated area.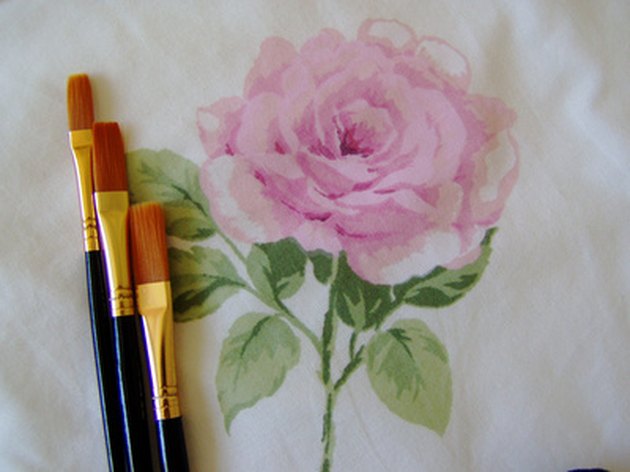 A trend carried from the 1980s, shabby chic design attempts to strip the visual weight of traditional country motifs by using pastels and distressed furnishings. The resulting look is light and airy, relying on pattern and fabric texture rather than color and form. Although the fashion has been adapted over the years, floral designs have always been a large part of this trend. Much of shabby chic relies on reclaiming one-of-a-kind antiques. However, a few simple techniques make is easy to turn new items into trendy treasures.
Shabby Chic Rose
Step 1
Decide where you would like to place your rose design and prep the surface. If you are working with raw wood, you will need to sand and dust the surface. A high-gloss surface will require a light sanding in the area you wish to decorate.
Step 2
Place the stencil on the surface and secure it in place with painter's tape. Trace the design lightly in pencil. (Keep the stencil on hand in case you need to re-establish the pattern later.)
Step 3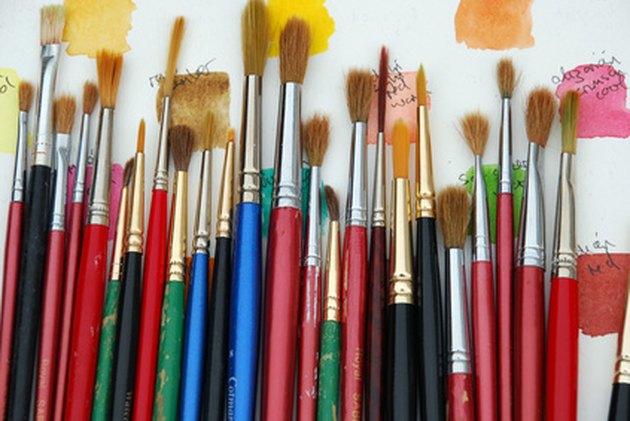 Apply the cream paint to the outer edges of the petal shapes. Working on each section independently, use a small, dry brush to drag and fade the color towards the center of the rose.
Step 4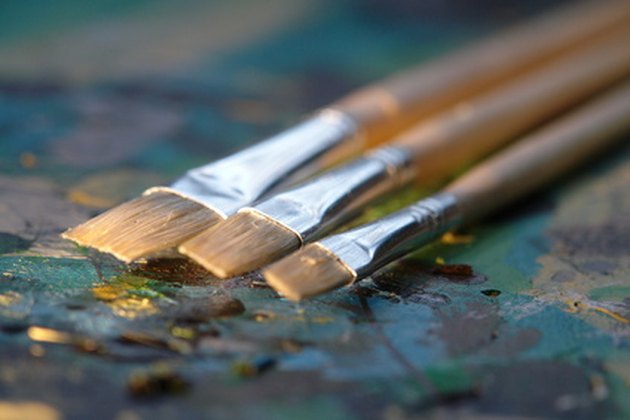 Mix 2 parts cream to 1 part pink paint and fill in the rest of the petal shapes. The resulting color should have only a slight distinction from the original cream.
Step 5
Paint the center of the petals with pink. You will be painting over the lower quarter of the outer petals. The interior petals will require more pink at about a third of the total area. This creates depth and shadow.
Step 6
Use a fine round brush to add the mauve to the center of all of the petals. You can mirror vintage fabrics by applying this final color as a bold block, or achieve a softer look by blending with the surrounding pink.
Step 7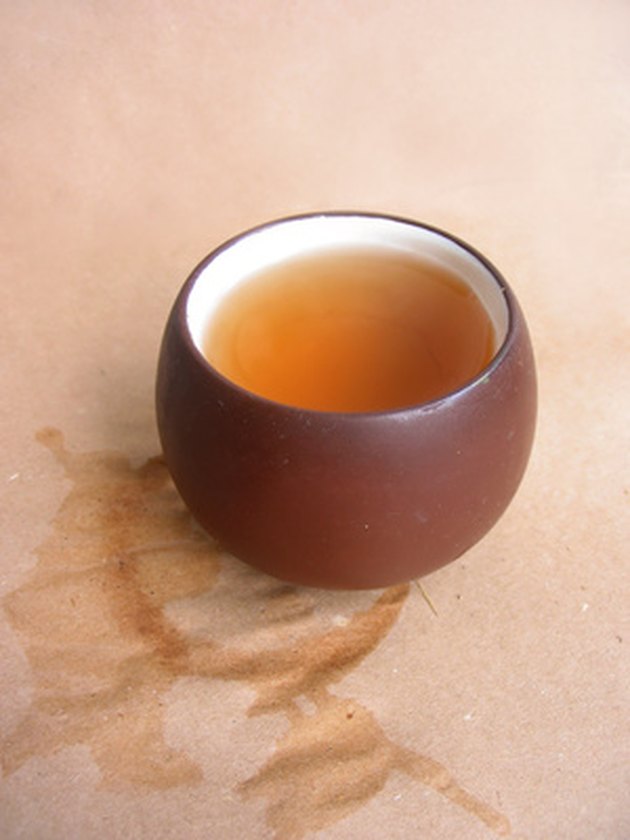 Wait for the paint to dry and then distress the design. Apply a layer of crackle glaze to the entire piece, or rub the area with a fine sandpaper. Intentionally staining and burning the pattern also works well in the case of a tabletop.
---
Sylvia Cini has written informative articles for parents and educators since 2009. Her articles appear on various websites. Cini has worked as a mentor, grief counselor, tutor, recreational leader and school volunteer coordinator. She holds a Bachelor of Arts in psychology from Clark University of Worcester, Massachusetts.