Vinyl tiles and Congoleum sheet flooring are common choices for areas such as kitchens and bathrooms. The differences between these products are primarily in the way they are produced and installed. Congoleum is a brand name for a resilient sheet flooring product, whereas vinyl tile is the type of product itself.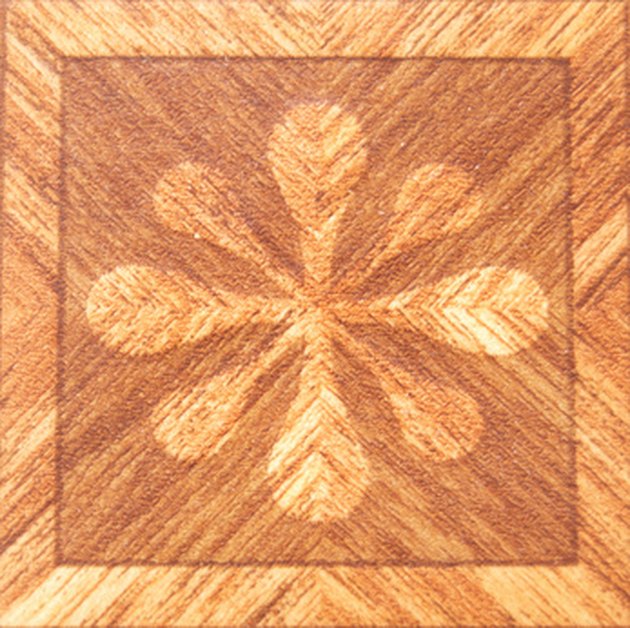 Vinyl tile is a composite product made in layers. Available in a wide variety of designs and modern choices, it is easily installed. Economical and resilient, it is often a good choice for a do-it-yourself enthusiast. Designs and styles are up to date and modern; some even resemble the look of wood flooring. Sizes for the square tiles range from the standard 12 inches by 12 inches up to 18 inches by 18 inches. A drawback is that if it's not installed correctly, separation between the tiles can occur.
Congoleum is a brand that represents several types of flooring products, but resilient sheet flooring is primarily associated with the name. Made of layers similar in construction to vinyl tiles, the sheet flooring comes in widths of 6 feet or 12 feet and in a variety of designs and styles. There are many different levels of durability and quality to choose from with this product. Installation is not difficult, but it requires some knowledge of how to measure accurately and apply adhesive.
If performance and quality levels of the two products are compared, the main difference between them is the materials used in manufacturing and the finished size of the product. Vinyl tile is composed primarily of vinyl, while Congoleum is a composite flooring made of vinyl materials with a softer backing, such as felt or fiberglass. If installed correctly, both have a long durability and excellent choices in design style and color.