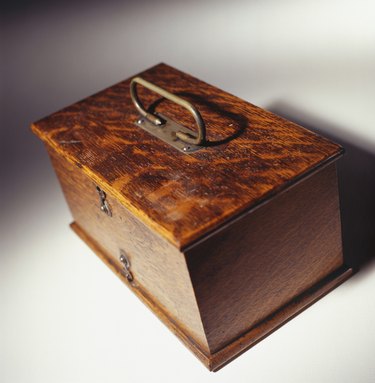 Oak wood comes either in a variety of colors that can be finished to display the natural patterns and colors of the lumber or can be stained in a variety of colors to enhance the grain or match other furniture.
Types
There are two types of oak trees in the United States, red oak and white oak, with various subspecies of each.
Red Oak
Raw red oak comes in a wide variety of colors, ranging from cream colored in the outer layer to deep reddish brown in the heartwood.
White Oak
Colors ranging from sapwood, that is nearly white in color, to the brownish gray heartwood are found in white oak wood.
Stains
Because of the color, variations in the wood and the defined grain texture, red or white oak take either a clear varnish or a colored stain very well, highlighting the beauty of this durable wood.
Benefits
Because of the variety of color in oak, which ranges from nearly white to a darker reddish brown, this wood is suitable for many uses such as cabinetry, flooring and furniture.
---
Diane Craig has been writing since 2001. She served as the ghostwriter for a published novel and now contributes to several online publications. Craig earned a master's degree in animal husbandry at Southwest Missouri State University.