Brick tinting or staining is the process of staining bricks to a different or darker shade of color. Over time, brick can become faded or water stained. Adding a stain to the brick can make it look new and add value to a house or other type of building. Brick stain can be purchased in a kit that comes with everything you need to get started. Once the stain is mixed to the desired color, it is applied to the brick with a paintbrush.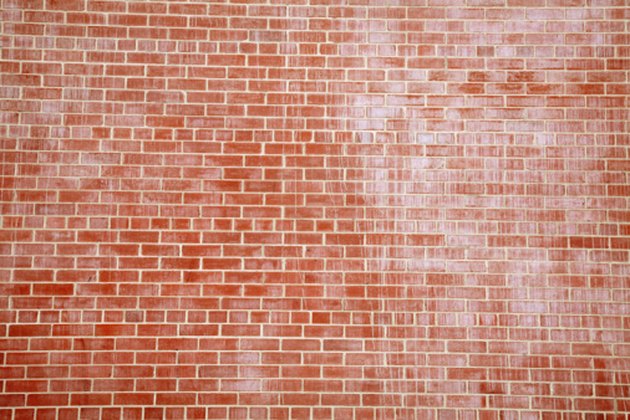 Step 1
Purchase a stain kit from the Dyebrick website (See Resources). Read instructions provided in the kit completely. The stain kit is a three-part mixing system and needs to be mixed properly. Put on the gloves from the kit and mix the stain.
Step 2
Using the paintbrush provided in the kit, apply a small amount of stain to the test brick. If the color is too dark, dilute the solution according to the instructions provided until desired color is reached.
Step 3
Apply the stain to each brick with a good-quality paintbrush. Be careful not to stain the cement between the bricks.