You can't dispose of liquid paint in landfills. Municipal and private garbage collectors will therefore pick up paint for disposal only if it has been hardened. You could use commercial paint-hardening powder. However, clay-based cat litter is cheaper and more convenient. It is also biodegradable and nontoxic.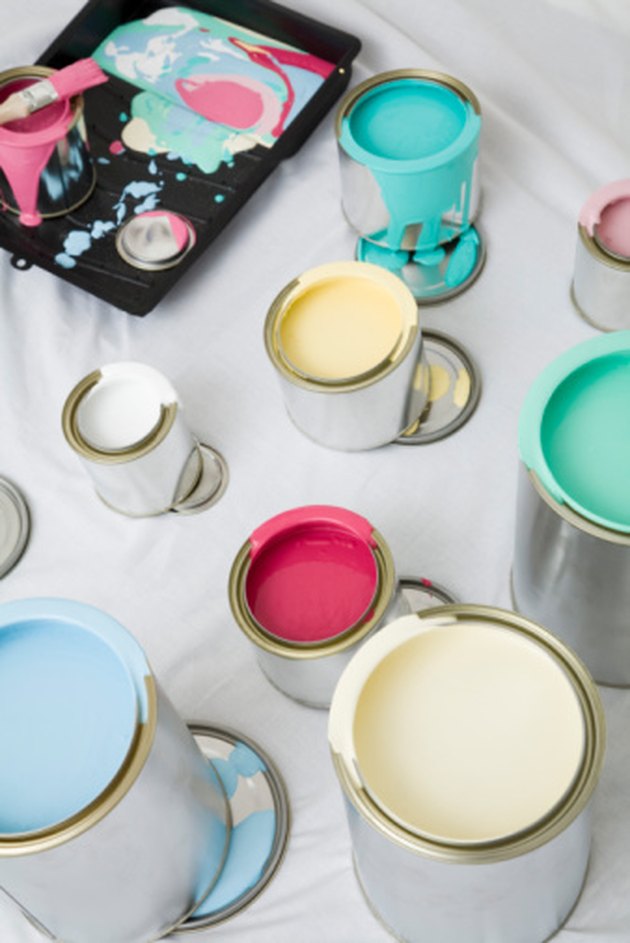 Step 1
Open the can of paint. Add approximately the same volume of cat litter as the volume of paint left in the can.
Step 2
Stir so that the paint and cat litter are thoroughly mixed. Allow 10 minutes for the paint to dry.
Step 3
Add more cat litter if the paint is still soft or liquid. Stir and wait another 10 minutes. When it is ready for disposal, the mixture will be very thick.
Step 4
Dispose of the can or other container in your regular garbage with the lid off.