Cork bulletin boards are essential to many people's lives. At home, they hold the workings of an entire household on them -- appointments, school schedules, schedules for kids' extracurricular activities, and notes for family birthdays and dinners. At schools or in offices, they're used to display projects both finished and in progress. As such an integral part of our home and work lives, bulletin boards should be integrated into the overall interior design of the space they're hung in. You can give a cork bulletin board a quick makeover that will readily blend it in with the rest of the room's decor.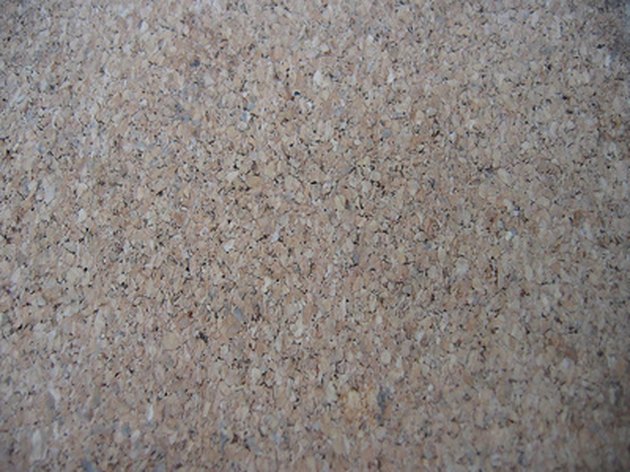 Step 1
Tape off the frame of the bulletin board using blue painter's tape. Rub well along the edge of the tape where it borders the cork to make sure it's sealed tightly against the frame. This will prevent paint from getting on the frame.
Step 2
Paint acrylic wall paint onto the surface of the cork. Give it two coats, allowing the first coat to dry completely before applying the second coat.
Step 3
Pull the tape away from the frame of the cork bulletin board.