Oriental, or Asian design most commonly refers to styles from China and Japan, though it also includes styles from Thailand, Korea, Vietnam and other Eastern countries. The look includes anything from sleek-styled furniture with low profiles, the nature-inspired elements that create a Zen calm in the space, to rooms filled with the vibrant, rich colors found in Chinese lanterns. Oriental design is rich in history and tradition.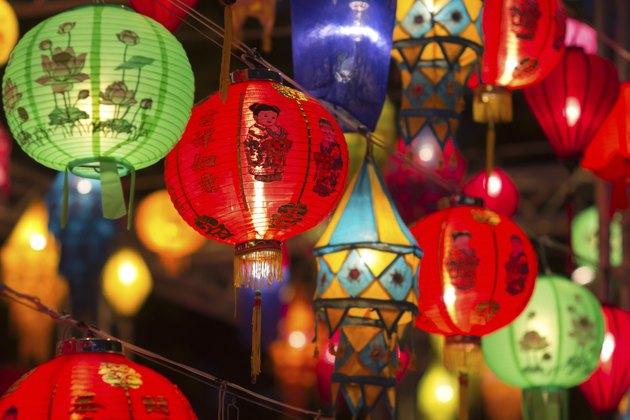 credit:
Toa55/iStock/Getty Images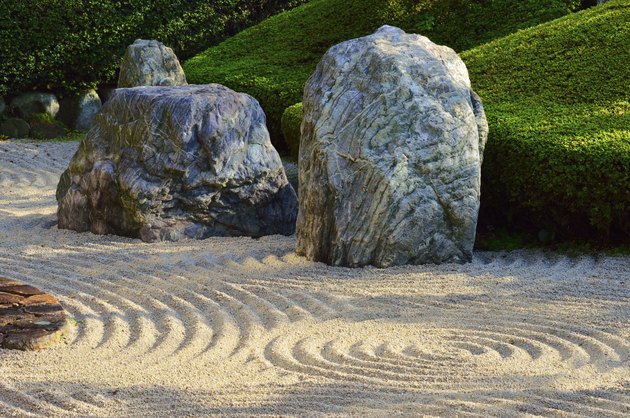 credit:
katana0007/iStock/Getty Images
One of the more common looks in Oriental design, Zen style, taking cues from the reflective mediation practices and art forms of Zen Buddhism, is characterized by clean, straight lines and an uncluttered feel that create balance and harmony. Natural elements and simple furnishings feature prominently in this design. Zen design uses mostly neutral colors in an earthy palette to evoke feng-shui type elements, such as water or stone, resulting in a sleek, modern appearance. A Zen-like room might contain bare wood floors, woven tatami or grass mats, low-profile furniture with smooth lines and hidden storage to minimize clutter.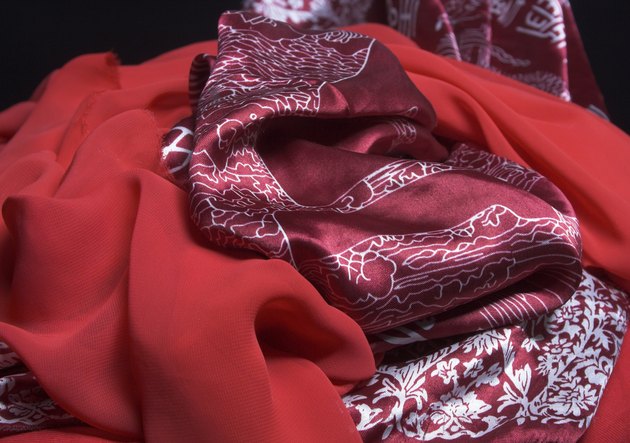 credit:
nemesis_inc_/iStock/Getty Images
Another common theme in Oriental design is the bold use of rich colors. Combined with silk fabrics and natural and painted woods, these Asian-influenced bold colors create an exotic feel. More typical in Chinese design, this style features intricately carved or painted wood on chairs and cabinets filled with drawers and cupboards for storage. Decorative shoji or freestanding screens present carved details, brightly painted scenes or colorful fabrics. Red is a dominant color in this style, and design elements include dragons, birds and flowers, all boldly rendered in carved detail or vivid hues.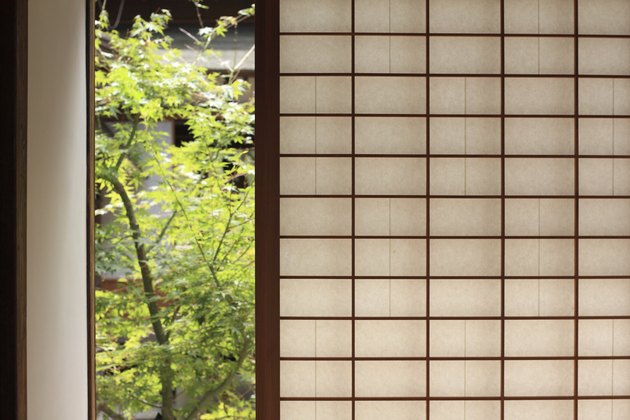 credit:
jreika/iStock/Getty Images
In Oriental design, very few things serve only one purpose. Space is often at a premium, so almost everything has a dual purpose. A type of tansu chest designed to form steps provides both storage and easy access to an upper floor, loft or high storage and may also serve as a room divider. Low chests see double duty as tabletops and the futon works as a couch by day and bed by night. Screens serve as both room dividers and accent piece and can range from the simple wood and rice-paper shojis, to brightly colored lacquer screens.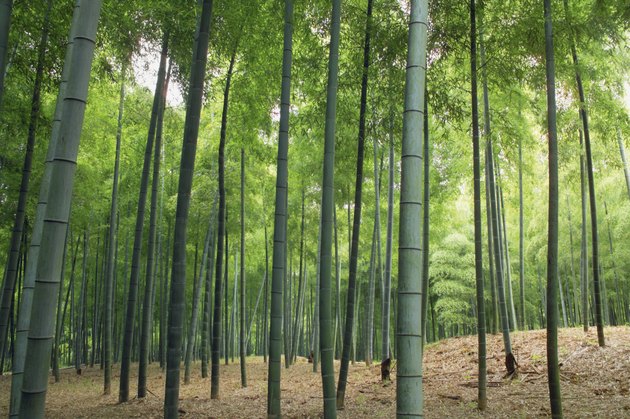 credit:
GYRO PHOTOGRAPHY/amanaimagesRF/amana images/Getty Images
Elements from nature are very important in all forms of Oriental design. From wooden floors and furnishings to silk pillows and colors and patterns inspired by the elements, nature is never far away. Live plants bring nature indoors and water features such as small fountains add another element. Most Oriental styles work with the materials and elements native to the area. Bamboo and rattan are as common as wood. Patterns typically highlight birds and flowers, either in very realistic detail, or else highly stylized and colored.