Living in an apartment can sometimes feel a little claustrophobic, so it's great to have a balcony to escape to from time to time. Balconies can, however, have their downsides also. There's the lack of privacy and you can experience problems in windy weather. Erecting a bamboo fence will go a long way when dealing with these issues. When done properly, it will look great, too.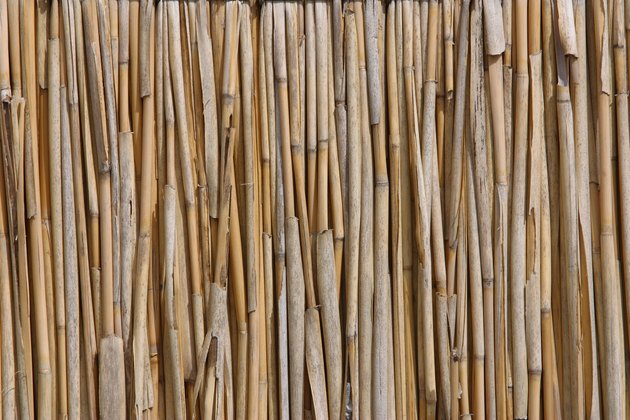 Step 1
Measure and note the length of the sides of your balcony and decide how tall you want your fencing to be. Although it's nice to have some privacy, you may decide that you still want to be able to enjoy at least some of the view.
Step 2
Buy the required amount of bamboo fencing and enough rectangular plant boxes to run around the perimeter of your balcony. You'll also need enough earth to fill your plant pots.
Step 3
Position the plant pots around the perimeter of your balcony and fill with a small amount of earth.
Step 4
Place trash bags around the bottom of your bamboo fencing and place it in your plant pots, then, fill your plant pots with earth to anchor the fencing into place
Step 5
Cut multiple lengths of steel wire and tie your fencing to the railings of your balcony at various points. The amount of wire you'll need will depend on the size of your balcony. Use a number of lengths of steel wire to connect your fencing to the corner railings of your balcony and to the point at which your balcony meets your building.