A brick wall makes a wonderful background for artwork, photographs, shelves and other wall hangings. Hanging items on a brick wall is not the same as hanging items on drywall, which usually involves driving nails. You don't have to fear destroying the bricks if you use a masonry drill bit and plastic plugs that expand to fill the screw holes. A few holes will do little brick or mortar damage, and you can use this process on both untreated and painted brick walls. Fill in the holes with concrete filler if you decide to take down the hangings.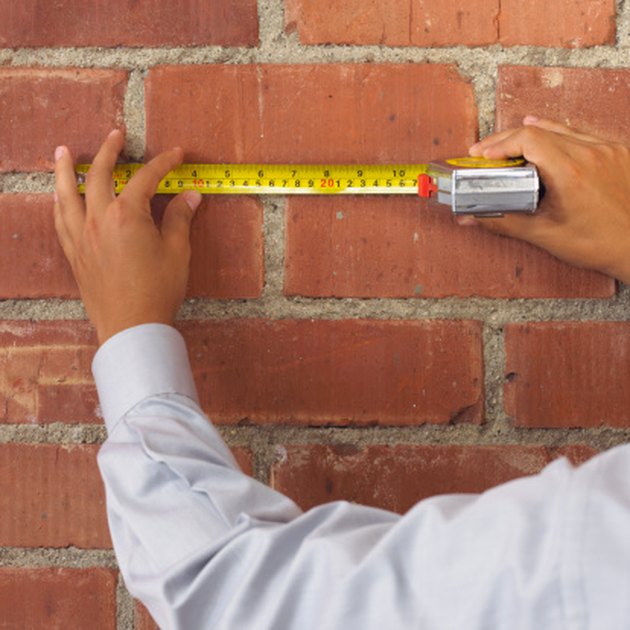 Step 1
Mark the screw spot on the brick wall where the item will hang. Lighter items will require one screw and heavier items will need two or more screws. Check that your markings for multiple screw spots are level.
Step 2
Verify the diameter of the plastic plug and place a masonry drill bit of the same size into the drill.
Step 3
Drill a hole into the brick with a masonry drill bit on the screw location you marked. This hole must be equal to the diameter of the plastic plug.
Step 4
Insert the plastic plug into the hole, tapping it into place with the hammer until it is flush with the brick. The plug should fit very snugly in the hole.
Step 5
Screw the concrete screw into the plastic plug. This will push the walls of the plug outward and anchor the screw into place. Stop screwing before the screw head is flush with the brick, leaving space to hang the item.
Step 6
Repeat the process for any additional screws.
Step 7
Hang the item on the screw or screws.