Collecting sand dollars is rewarding. They have striking shapes and designs and can be used for craft projects or displayed in a room. However, sand dollars picked up from the beach will be dirty. Before you use them for decor items, you'll need to clean and preserve them.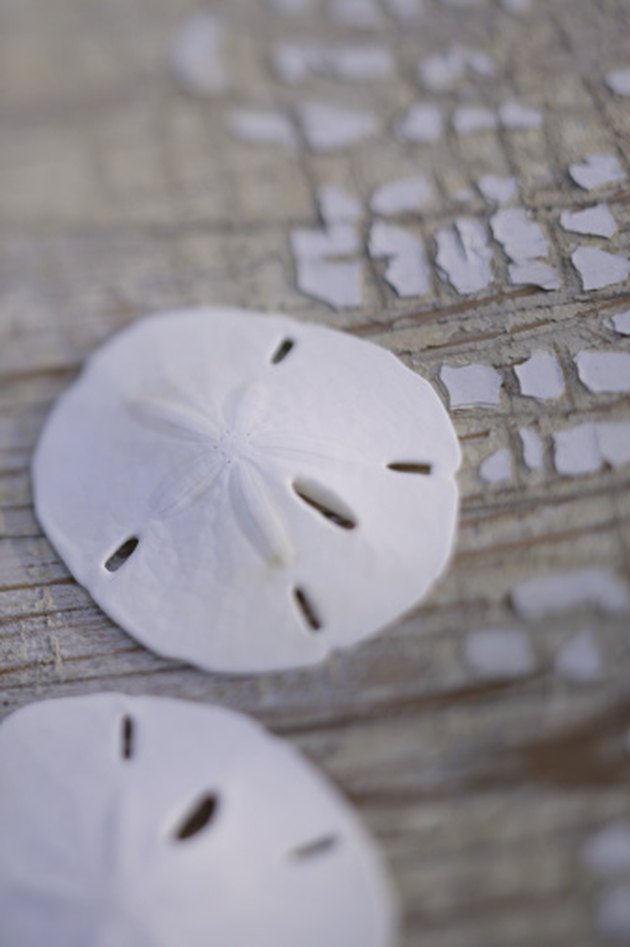 Step 1
Fill a bucket with water. Place the sand dollars into the water and leave them until the water becomes cloudy with dirt.
Step 2
Remove the dirty water and fill the bucket with clean water. Repeat this process until the water remains clear. Empty the water from the bucket.
Step 3
Mix a solution of half bleach and half water and add it to the sand dollars in the bucket. Leave the sand dollars in this solution for a maximum of 10 minutes--if left any longer, the bleach can cause the sand dollars to disintegrate.
Step 4
Pour the solution from the bucket and rinse the sand dollars well under running water. Set them out in the sun to air-dry.
Step 5
Mix a 50/50 solution of white school glue and water. Paint the mixture onto the sand dollars to whiten and preserve them.
Step 6
Allow the sand dollars to dry before using them for projects or display.