How to Repaint a Picture Frame. When you decide to change your home's décor theme or color scheme, one of the easiest transformation tasks is to repaint dated picture frames. Turning an old wood grain frame to contemporary solid black can make a dramatic difference in the look of your walls. Here's how.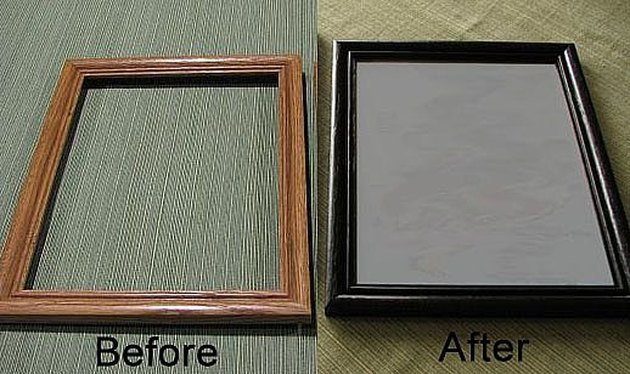 Step 1
Remove the backing board, matting, photo and glass pane from the picture frame.
Step 2
Protect your work area by laying a drop cloth, used paper, newspaper or plastic sheet.
Step 3
Lightly sand the painted or varnished surface of the picture frame to allow the new paint to adhere to it. Wipe the surface clean.
Step 4
Spray black paint making sure to cover all exposed areas. Don't forget the corners.
Step 5
Spray a second coat if desired. Let dry completely according to the paint manufacturer's instructions.
Step 6
Replace glass, matting, photo and backing. Then it's ready to hang.