The Whirlpool Duet Front-Loading Automatic Washer has a feature that automatically locks the door throughout the majority of the cycle. This feature is useful, as it keeps you from opening the door of a washer that is full of soap and water, which can lead to a huge mess on your floor. From time to time, however, you may need to find a way around this feature. It is possible to unlock the door of your washing machine without waiting until the cycle has completed.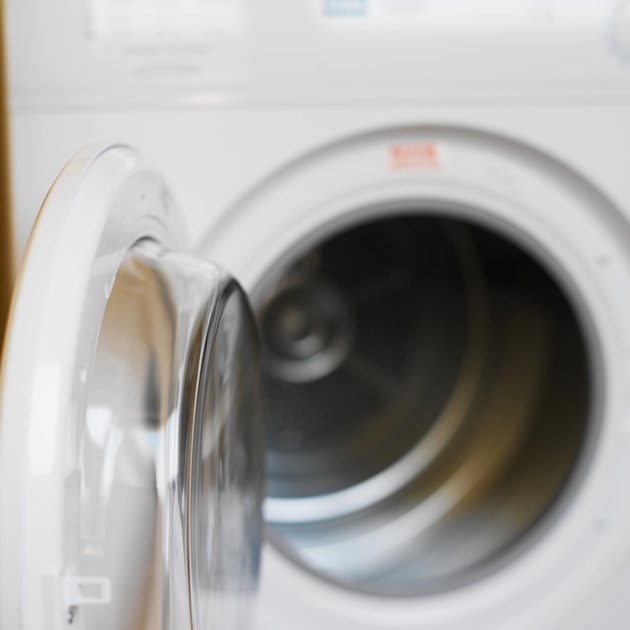 Step 1
Check to see if the "Add A Garment" light is lit on the control panel of your Whirlpool Duet Front-Loading Washer. If it is, press the "Pause/Cancel" button to unlock the door. Once the door is closed again, press "Start" to resume the load.
Step 2
Touch the "Pause/Cancel" button twice if the "Add A Garment" light is not lit. This will cancel the cycle in progress.
Step 3
Wait for the washer to drain. The door will unlock automatically once the water level is low enough for the door to be opened.