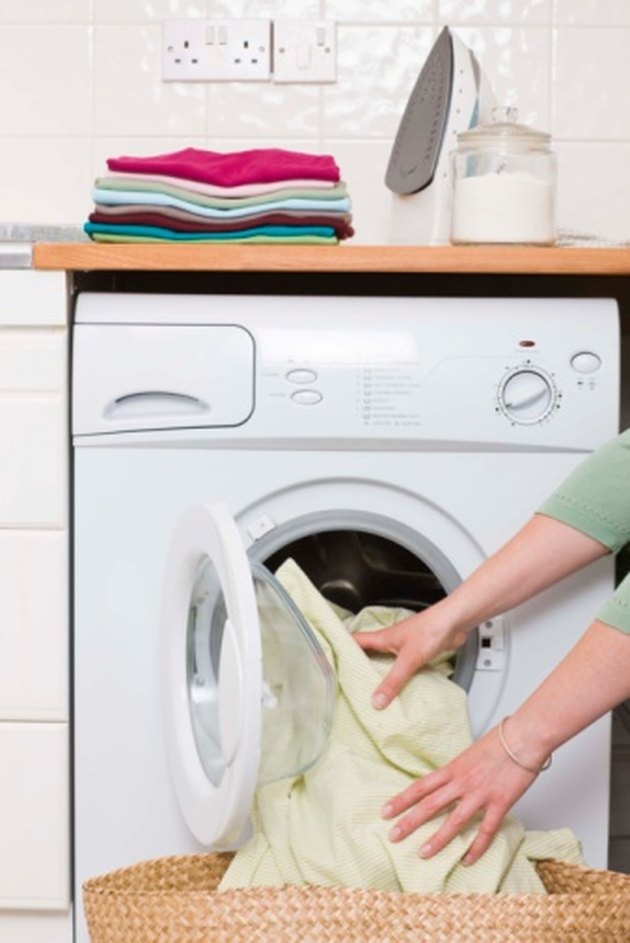 Electric or gas powered clothes dryers have various settings to dry assorted types of fabrics. The operational levels are programmed based on air temperature and drying time. Damp dry is one of the special settings found on some dryers.
Purpose
Some clothes have labels that suggest the articles be removed from a dryer while still damp to avoid shrinkage or excessive wrinkling. The damp dry option will stop the dryer while the clothes are still a little damp so they are more receptive to wrinkle removal through ironing.
Time Frame
The damp dry option normally runs for 25 to 30 minutes.
Considerations
While the damp dry setting is useful, the damp clothes have to be taken out of the dryer right away. Moist fabric may mildew or acquire a musty odor if neglected in the dryer drum.
---
Cassie Damewood has been a writer and editor since 1985. She writes about food and cooking for various websites, including My Great Recipes, and serves as the copy editor for "Food Loves Beer" magazine. Damewood completed a Bachelor of Arts in English with an emphasis in creative writing at Miami University.