Warning
Seek medical attention if a rash develops or you get an allergic reaction. Some people can be allergic to silver and these machines use it for ionizing.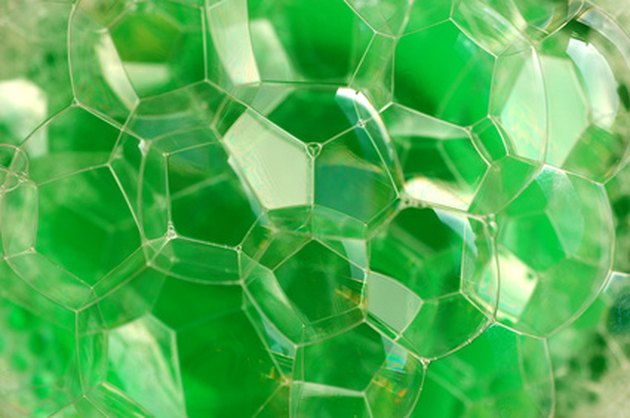 Samsung washing machines feature some innovative technology. Samsung's silver nano technology it calls SilverCare creates silver ions through electrolysis from two silver plates. The technology is good for killing bacteria and fungus and is particularly well suited to cold water washing. Cold water washing provides obvious cost savings through reduced energy use. Other features of the washers include direct drive motors for a higher spin speed and extra large capacity drums.
Step 1
Make sure the door is firmly closed and the washer is plugged in if the washer won't start. No readout on the display is a good indicator that the power is off. Check the circuit breakers haven't tripped and reset them if necessary.
Step 2
Press the cycle selector dial to start the washer. Check that both faucets at the back are on fully if there doesn't appear to be enough water. Make sure the inlet hoses are straight and not kinked. Unscrew them and ensure the hose screens aren't blocked.
Step 3
Make certain that the detergent selector is in the upper position if there's granular detergent remaining in the dispenser after the cycle.
Step 4
Wait for a while if the machine just stops. It's possible it has gone into a soak period. The machine should start back up again.
Step 5
Wait for a while if the locked door won't open. It can take a few moments for the door lock mechanism to disengage at the end of the cycle.
Step 6
Check the hose connection if the machine leaks. Make sure the drain hose is inserted into the drain opening and is secured. Avoid overloading the machine with clothes.
Step 7
Make sure that the detergent you are using is high-efficiency (HE). If there's excessive sudsing, you could be using the wrong detergent.
---
Patrick Nelson has been a professional writer since 1992. He was editor and publisher of the music industry trade publication "Producer Report" and has written for a number of technology blogs. Nelson studied design at Hornsey Art School.