Bosch has a reputation for high-quality consumer appliances, including washers, dryers, dishwashers and refrigerators. Bosch washing machines are digitally controlled from a keypad. In the event of a malfunction, the keypad will flash an error code indicating the nature of the malfunction. Many malfunctions are minor and you can fix them yourself at home. However, be careful not to engage in any repairs that might void your warranty.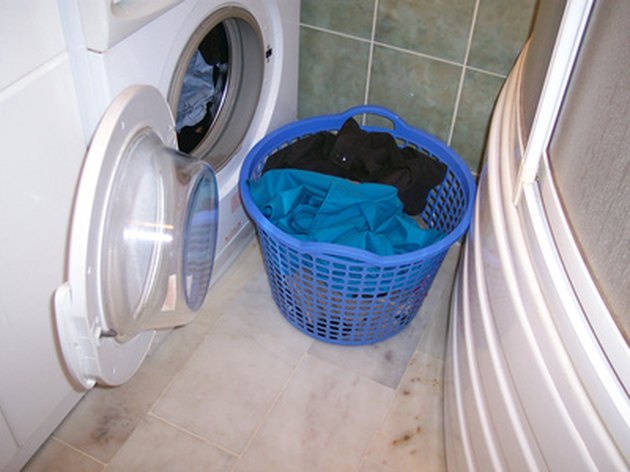 This code indicates that the washer door has not been closed properly. Check to see if there are clothes blocking the door, or if the door needs to be pushed harder to trigger the latch. If you cannot close the door, you may need a replacement latch.
These codes will appear together with the indicator light "spin." This means there is a leak in the hose, the water tap is not on, the water pressure is too low, or the hose is kinked or clogged. Turn off the water and check the hose for kinks. Clean any debris you find from the inlet strainers; it may be impeding water flow.
This code flashes with the "rinse" indicator light and indicates a blockage in the drain. This is often caused when you use too much detergent, or detergent that is not designed for a high-efficiency washer. Look for detergent with the letters "HE" on the package. Run a rinse cycle to remove any excess suds from the washer.
This code indicates a leak and usually appears with the "wash" indicator light. Check the supply hose and make sure it is tightly attached to its fitting. If there is a crack in the fitting, you may need to replace the hose or the fitting or both.