Every day use of your dryer breaks down the machine, preventing it from working properly. A simple repair job fixes the machine and comes with a warranty that ensures it won't break down in the near future. The cost of the repair job may be more than you think.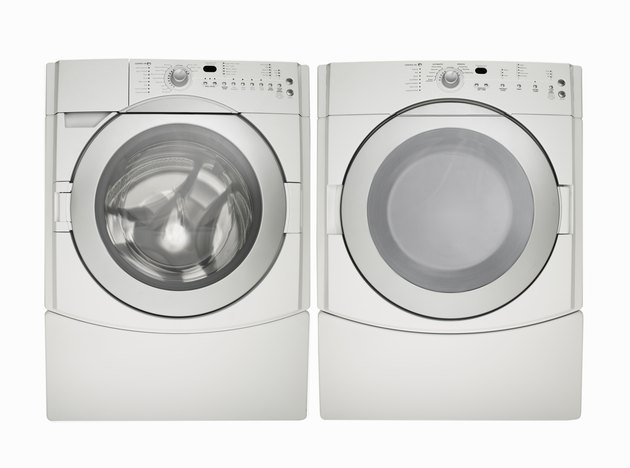 The cost of repairing your dryer may be as high as half the original purchase price of the dryer. The cost usually includes the service charge for visiting your home and examining the washer, as well as the cost of labor and any parts needed.
Always check the warranty on your dryer before calling a repairman. If your dryer is still under warranty, the manufacturer or store should cover the total cost of the repair.
Contact the store where you originally purchased the dryer and inquire about a possible repair. You may find that the store offers a lower rate than a private repairman, even if you're no longer covered under warranty.