Maytag and Whirlpool dryers are well-known for their quality and dependability throughout years of service. While both brands offer exceptional appliances with numerous attributes, each product is distinct with specific features and energy use. To make the right choice when purchasing a dryer, one must first evaluate all the differences between Maytag and Whirlpool.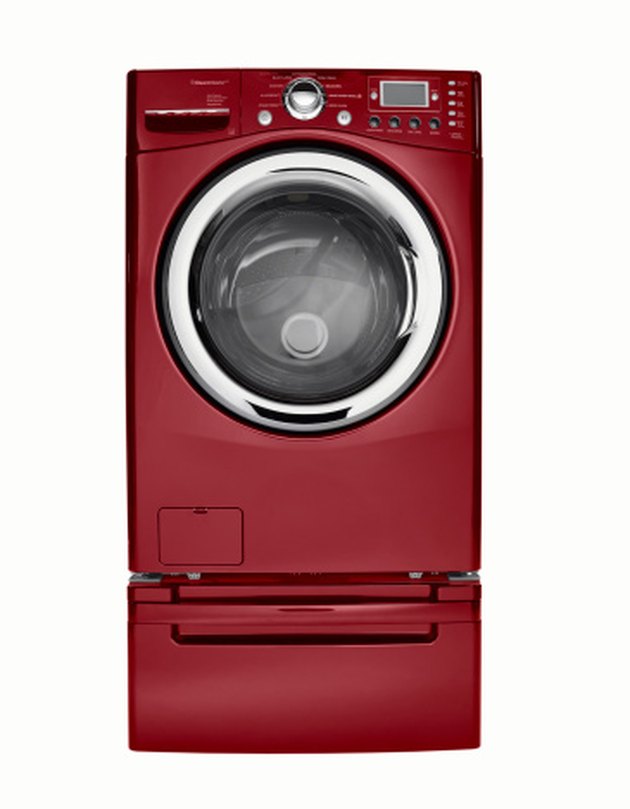 When placed together with their corresponding washer, Maytag dryers are said to be 48 percent more efficient on energy costs, according to Maytag.com. Whirlpool.com does not give an estimated energy saving percentage; however, they state that their models are marked by the Energy Guide label. This provides efficiency, but in a wide range based on the model.
Whirlpool and Maytag both offer moisture sensors in many of their dryers, which determine when the clothes are dry and shut off the dryer heater elements. Maytag also offers steamed cycles and an automatic refresh cycle to dry the clothes in an efficient manner. Each brand offers stainless-steel dryer drums and numerous preset cycles. Whirlpool offers a variety of small to large dryers, ranging from 3 cubic feet, to more than 7, which is enough to dry an 18-pound load.
Whirlpool offers a 7-inch, LCD display screen that Maytag does not on their comparable 7.4 cubic feet models WED7990XG and MED6000XW, respectively. Whirlpool monitors keep a history of use accessible to the owner, and Maytag offers an estimated time-remaining display. Both brands offer an interior light in many of their models, capable of providing light in dim basements or other dark areas .