The Black and Decker Workmate 550 portable project center and vise, a product recently discontinued in favor of smaller and lighter versions with the same weight capacity (550 pounds), is still a very useful and practical work bench. In fact, newer models of the workmate retain essentially the same functionality and structure while using new, lighter materials. Like more recent models, the Workmate 550 can be easily folded for storage, used as a working surface for nearly any project and adjusted to a number of settings to accommodate diverse types of work by following a few simple steps.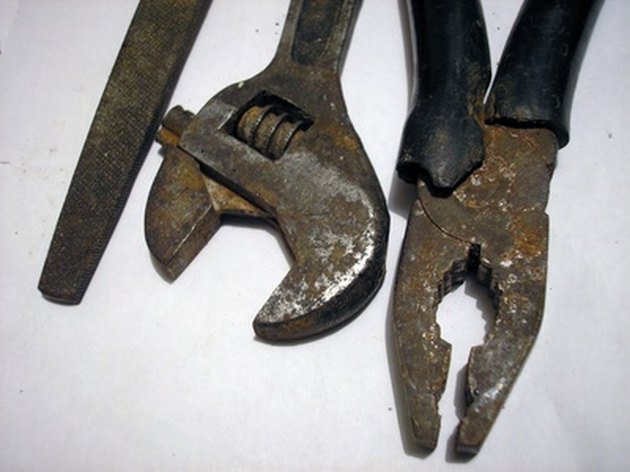 Step 1
Unfold the Workmate by pulling the table top and legs in opposite direction. Place it in an open area where you can comfortably work.
Step 2
Place all the necessary tools for the job you are currently working on in the shelves underneath the work table. This will help you organize your tools for the project and keep them all within reach during the job.
Step 3
Turn the one-handed clamping system (the handles at the front of the work bench) to adjust the three planks of wood that make up the work bench.
Step 4
Turn the handles clockwise to move the planks closer together and counterclockwise to move them farther apart. The movable planks allow you to use any part of the surface as a clamp or vise. Simply put the object you hope to hold between two planks and tighten the planks around it to hold it securely in place. This feature makes the Workmate 550 a good option for detail work like finish carpentry.
Step 5
Remove your tools and fold up the work bench. When you are done, the work bench can be folded up to occupy minimal room and even hung on the wall for easy storage.