When you reach for a writing utensil, it is hardly just a choice of pen or pencil anymore. You have colored, glittery, metallic, water-based, gel-based and oil-based inks. To make things even more confusing, you will find different types and styles of pens that hold these inks. Now, under normal grocery list or quick note writing, the ink is hardly the issue, but when you are signing an important document, adding your signature to a formal letter or filling out an essay, you need some smear proof stuff. The trick is knowing which pen to choose.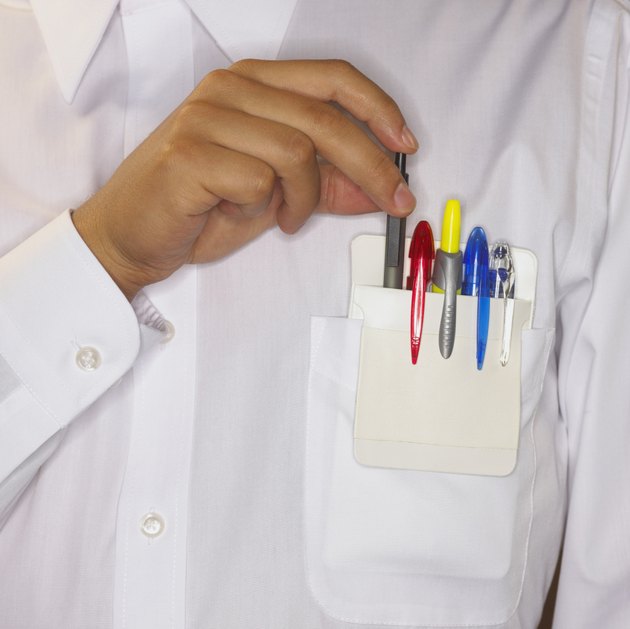 Gel pens contain water-based gel with a suspended pigment. These pens do not smudge and smear as much as some other pens as their drying time is lower than other inks. These come in a variety of colored, metallic and even glittery gel inks. Downsides of these pens are that you may experience occasional skips while writing and it may use more ink or need to be refilled or have a refill replacement more frequently. You also run the risk of the gel ink leaking if the stopper fluid has drained or been used up.
Felt-tip pens may bleed a bit on the paper where the pen makes contact, but on the positive side they are less likely to smear. The tips of these pens are often made of a porous material such as felt or nylon. There are different inks you can find in these types of pens. You can get permanent, waterproof or archival inks that do not fade or discolor over time.
A ballpoint pen often implements a gel- or oil- based ink that is colored with a dye solution and an alcohol solvent. This pen's ink is less likely to bleed on the paper and has low to moderate smearing qualities. The ink doesn't flow as easily with this type of pen compared with other pens, and you may need to apply more pressure while you are writing. Fortunately, there is lower chance of leaks with this pen. It's harder to write on plastics, oily or moist surfaces with this kind of pen and ink.
Rollerball pens contains ink that often smears. This is due to the water-based ink inside these pens, which dries slower than oil-based inks or water-based gels. Rollerball pens, especially liquid ink rollerballs, use up more ink than some other pens. This leads to frequent refills or replacement of these types of pens. Advantages of this kind of pen are that you don't have to use as much pressure while writing, they produce finer lines and they come in a variety of ink colors. They also don't skip as much as gel pens.