Vacuum cleaners are essential in effective cleaning, but they can jam or have other problems that may inhibit their effectiveness. Whether the vacuum won't pick up dirt anymore or won't turn on, a vacuum can often be repaired to work as good as new again. The problem is often nothing more than a clog or broken belt. Learn how to quickly check your vacuum for problems and fix any problems you find.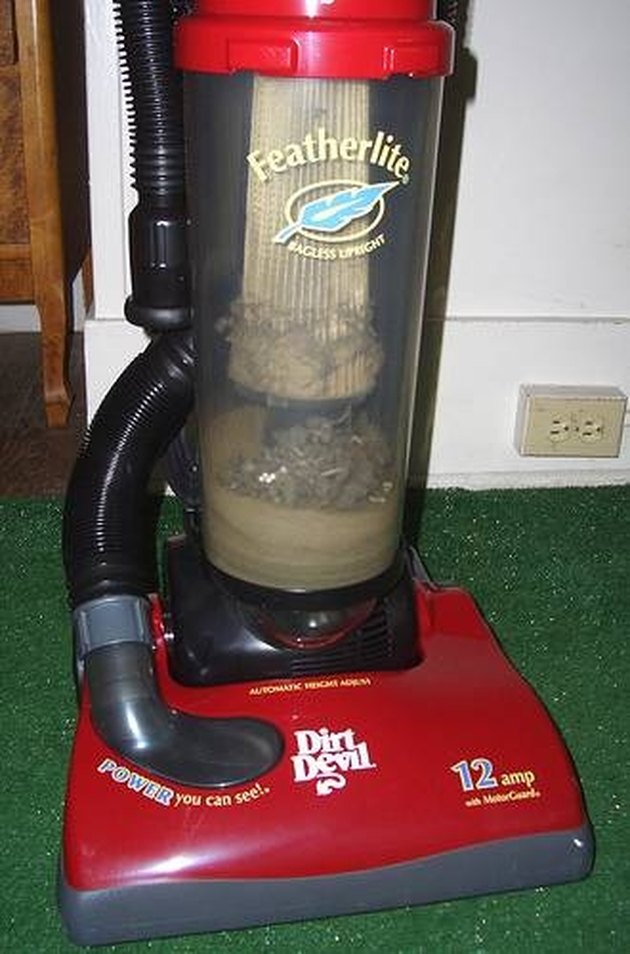 Step 1
Turn the vacuum on and lay it on its side. Look underneath and see whether the roller, which picks up the dirt from the carpet, is spinning.
Step 2
Pick the vacuum back up and listen for the vacuum roller while the vacuum is sitting on the carpet. If the roller is not working at all, or does not work when the vacuum is sitting up, the belt needs to be replaced.
Step 3
Unplug the vacuum and lay it down if the belt needs to be changed. Pull the roller out of the vacuum, and slide the belt off the roller. Remove the belt from the vacuum, and replace with a new belt. Slide the belt over the roller and push the roller back into place.
Step 4
Replace the bag or empty the dirt cup in the vacuum to remove clogging. Check vacuum hoses and attachments for clogs.
Step 5
Check the vacuum filter, and remove any debris you find lodged in the vacuum.
Step 6
Check the vacuum chord and wiggle the On/Off switch to see whether it is loose. If the vacuum will not turn on, there may be broken wires in the vacuum, which will need to be repaired by a professional.