Onkyo began making phonograph pickups in 1946. As of 2010, the company is still making audio components. Onkyo is known for their receivers, which enable other stereo or home theater components to work together to provide you with a complete listening and viewing entertainment experience. Your home theater or stereo system will not function properly if the receiver that controls it is having problems. There are several problems you can experience with an Onkyo receiver.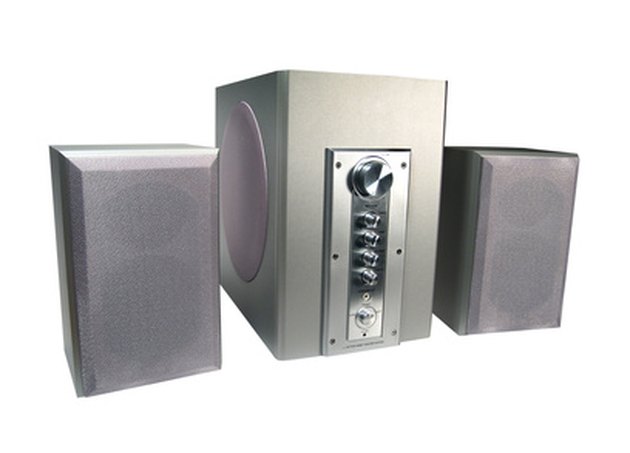 Incorrect settings on your Onkyo receiver can result in no sound. The digital input signal should be set to "Auto." Select the correct digital input source. Unplug headphones from the receiver when you are trying to use your system with the external speakers. Press the "Muting" button on the remote control to unmute your Onkyo receiver. Check the inputs and outputs to ensure they are correctly connected to the receiver. Adjust the volume controls so you can hear sound. The bare wires of the speakers should be in contact with the metal parts of the speaker terminal on the receiver. Check all speaker wire and power cords for shorts. Your Onkyo receiver is not compatible on its own with a turntable that uses an MC cartridge. You must connect an MC head amp or transformer to the Onkyo receiver before the turntable will work.
Video connections going into your Onkyo receiver must be securely seated in the video inputs before you will see a picture. Ensure you are using the correct cables such as S-Video or HDMI. Set your TV to the same video input that is selected on the Onkyo receiver. Consult your TV owner's manual. Any resolution set on the receiver that is not supported by the TV will result in no video output through the HDMI connections. The Onkyo receiver will display a "Resolution Error" message. Use a resolution setting that is supported by your TV to fix the problem.
Cannot Control Other Components
Your Onkyo receiver is set up to control the other components in your stereo or home theater system. The settings on the receiver and the components must be the same in order for the receiver to control the system. The R1 cable and analog audio cable must be hooked up at the same time. Enter the appropriate remote control code for the component you are trying to control. Point the remote control directly at the receiver. Try adjusting the component manually. If manual adjusting works, change the batteries in the remote control.
The Onkyo receiver can only control a recording function when the proper settings are used on the recording component. Ensure the recording component is connected correctly to the receiver. Input signals are not fed through to outputs with the same name class such as DVR/In and DVR/Out to prevent damage to the receiver. Turn the recording component on with the remote control. Set it to "Record." Change your system from "Pure Audio" listening mode. You cannot record video in this mode.