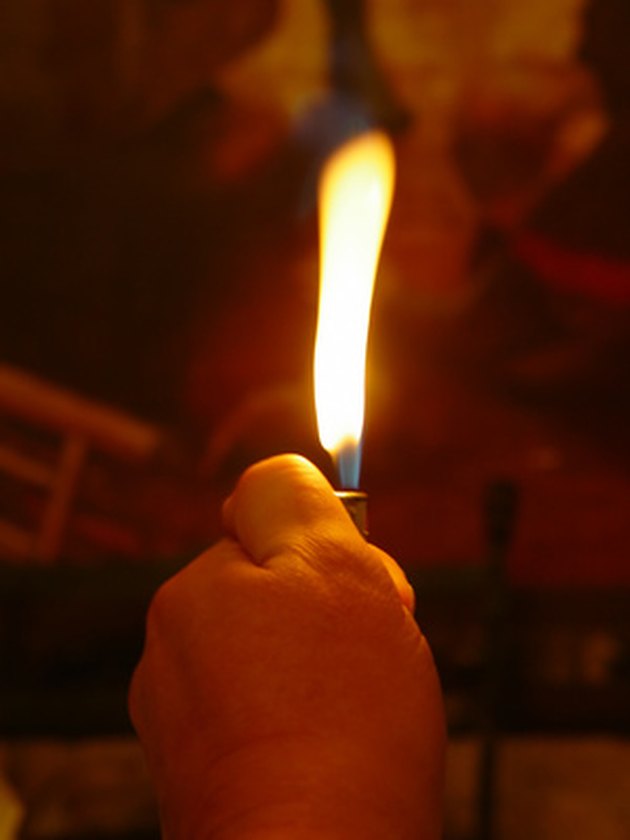 If you've ever been to a convenience store chances are you've seen Scripto Electra electronic lighters sitting in a box near the register. These are common butane lighters that use electricity to generate the flame rather than a piece of flint. Even though these are a little more high-tech than other lighters, the process of using them is practically the same as any other. So if you need to light a fire or a cigarette and you have a Scripto lighter, you'll be pleased to know that it will only take a second or two of your time to use.
Step 1
Take the Scripto electronic lighter in hand and make sure that there is enough space between the top of the device and your fingers to prevent getting burned.
Step 2
Use the top of your thumb (or the finger on your other hand) to press the safety lock in. This lock is located directly under the top ignitor.
Step 3
Use your thumb or finger to press the ignitor down and produce a flame. You will need to do this while simultaneously holding the safety lock in.