If you are not satisfied with a recently purchased Sears appliance, contact Sears as soon as you notice a problem so you can return the appliance and get a full refund or exchange. Under the Sears return policy, major home appliances may be returned for a full refund within 30 days. For large major appliances, requesting a Sears pickup is the best option to return a defective product. You can also return items to the nearest full-service Sears store or return shipped items by mail.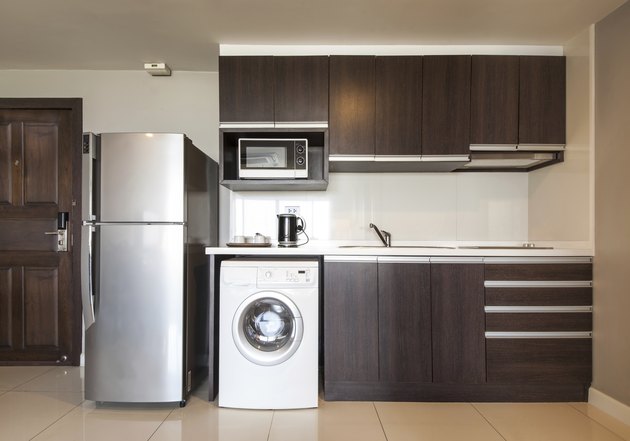 credit:
Pipop_Boosarakumwadi/iStock/Getty Images
Step 1
Locate your receipt and warranty. As stated on the Sears website, appliances may be returned for full refund or exchange as long as they are returned 30 days from the purchase and are accompanied by the sales receipt.
Step 2
Pack the appliance's accessories neatly into the original packaging. Sears' return policy requests that all equipment accompanying an appliance be returned in order for a refund or exchange to be honored.
Step 3
Schedule your appliance to be picked up by Sears. Visit the store locator link (Resources) to find the store nearest you. Contact that store's customer service department at 1-800-349-4358 to request a pickup date and time, and have your receipt on hand, as you may need the sales check number. Report in detail the problem or defect of the appliance to the customer service representative. Follow any final instructions to prepare the appliance for pickup.