Over-the-counter microwaves include a light and charcoal filter on the bottom of the unit. Because the units are designed to be installed above the stove, the light allows the user to illuminate the stove surface, while the charcoal filter is connected to a hood fan. The hood fan attracts smoke, steam and grease away from the stove, filters it through the charcoal filter, which absorbs odors and toxins, then releases the clean air back into the room. After prolonged use, it is recommended that the charcoal filter be replaced.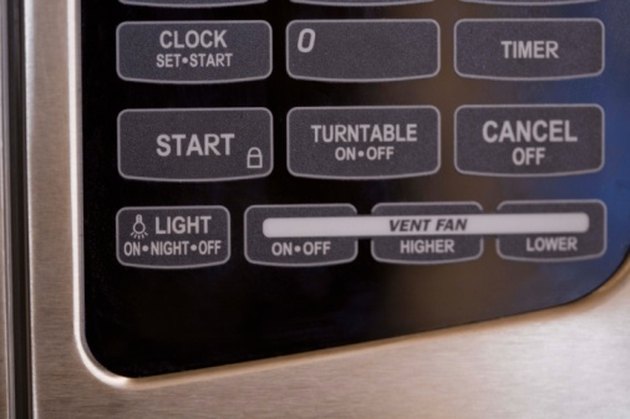 Step 1
Unplug the microwave or disconnect the breaker in your fuse box.
Step 2
Remove the grill located at the top of the microwave by removing the screws on either side of it. This grill is the where the clean air passes after it is filtered. It may be necessary to open the microwave door to remove the screws or the grill.
Step 3
Locate the charcoal filter and pull it out of the microwave. The charcoal filter is flat and silver.
Step 4
Insert the new charcoal filter into to the filter slot.
Step 5
Replace the microwave grill, then return power to the microwave to complete the installation.