A Panasonic NN-C994S Prestige Countertop/Built-in Combination Convection and Microwave Oven, sometimes referred to simply as a Panasonic C994S microwave, has a demo mode for retail display purposes. Once the demo mode is turned on, you'll see "Demo Mode" on the display screen. While the microwave is in this mode, you can't heat any foods or use control panel functions. If this has happened, don't worry. Turning off the demo mode is a simple process. You only need to issue a command through the control panel.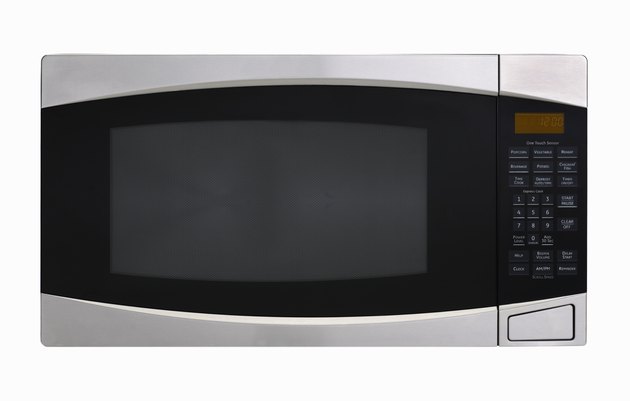 Step 1
Check that you've securely closed the door on your Panasonic NN-C994S microwave.
Step 2
Push the "Clock" key underneath the "Warm" key on the control panel three times.
Step 3
Check that the display shows the time, then program the microwave to cook food as desired.