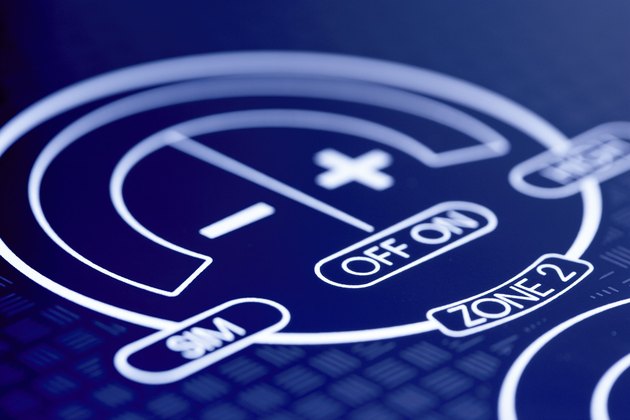 Glass stovetops, as well as ceramic types, prevent food from spilling underneath burners and make clean-ups fast and easy. They also add a sleek, high-tech look to kitchens. However, glass stovetops are fragile and are frequently cracked or broken by a dropped pot or casserole dish. If your glass Frigidaire stovetop is broken, the only option is replacement.
Impracticality of Repairs
If a glass stovetop is cracked instead of shattered, it may seem safe to use, but it's not. Even if the crack appears to be hairline and impenetrable, there is a chance water, cleaning solutions or other liquids will seep through, which can cause a short in the electrical system and result in a fire or an electrical shock to the user.
Unit Replacement
If you call the manufacturer or the dealer who sold you the stovetop, a representative will recommend replacement of the entire unit by a factory authorized repairman, and will either offer to ship you a new stovetop or refer you to a nearby dealer. While this is a viable option, it's also the most expensive one, as the new unit will cost you as much or more than the original one, depending on the age of the broken stovetop.
Glass Top Replacement
Since the burners beneath the cooktop are still operable, it makes more sense to only replace the broken glass. You may be able to buy the glass replacement top from a dealer. Normally, however, you'll pay less if you purchase it through an online or brick-and-mortar appliance parts distributor that sells replacement parts and accessories for a variety of manufacturers, including Frigidaire.
Replacement Procedure
An independent appliance repair specialist or electrician who installs electrical appliances can replace the glass on the range top. If you have the right tools and mechanical skills, you can replace it yourself. Unplug the stove and remove the brackets securing the glass top to the stove's surface. Carefully lift off the broken glass and discard it. You may have to remove the whole cooktop to replace the glass. If this is the case, unscrew the unit from inside the top of the oven and set it on a counter covered with towels to catch any oil or debris. In either case, place the new glass on top of the burners and secure it with the old brackets. Examine the burners closely to make sure no wires have come loose or are exposed. Once the unit looks as it did before the accident, place it back on top of the stove and screw it tightly into place. Plug in the stove and test all the burners for functionality.
---
Cassie Damewood has been a writer and editor since 1985. She writes about food and cooking for various websites, including My Great Recipes, and serves as the copy editor for "Food Loves Beer" magazine. Damewood completed a Bachelor of Arts in English with an emphasis in creative writing at Miami University.