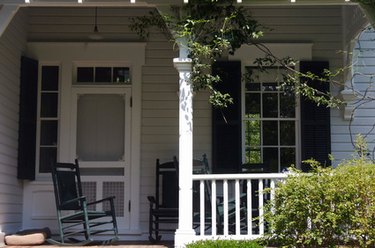 The Weathertron XL 1200 is a home air conditioning and heat pump unit by Trane. The XL 1200 is a split system, the main unit sits outside the house and cools or heats the air whenever it passes through the unit.
Efficiency
The seasonal energy efficiency ratio (SEER) of the air conditioning system is 14.00. The heat pump component to the unit is rated at 13.90 SEER.
AC Capacity
The XL 1200 is available in seven models. The capacities of these models are 1.5 tons for the TTX018C, 2 tons for the TTX024C, 2.5 tons for the TTX030D, 3 tons for the TTX036D, 3.5 tons for the TTX042D, 4 tons for the TTX048D, and 5 tons for the TTX060D.
Heat Capacity
The capacity of the Weathertron XL 1200 as a heat pump is identical to its capacity as an air conditioner.
Operation
The units are fitted with a two-speed fan and feature low-resistance airflow. A sound insulator is fitted to the compressor, reducing the noise produced by the units.
---
Warren Davies has been writing since 2007, focusing on bespoke projects for online clients such as PsyT and The Institute of Coaching. This has been alongside work in research, web design and blogging. A Linux user and gamer, warren trains in martial arts as a hobby. He has a Bachelor of Science and Master of Science in psychology, and further qualifications in statistics and business studies.