Things You'll Need
Photos

Computer

Internet access

Cleaning supplies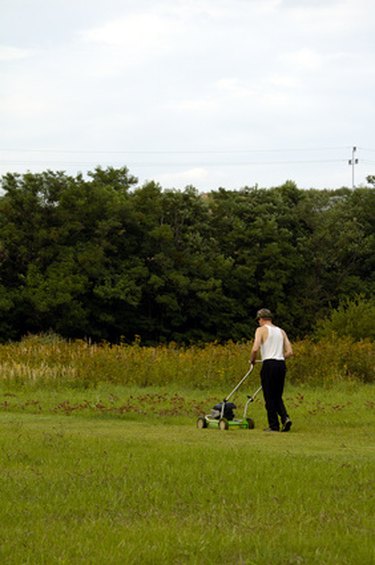 Almost every weekend you will see your neighbor outside mowing their lawn. Lawn mowers are used to keep your front lawn well-manicured. The purpose of selling your used lawn mower is to get the highest price possible. There are many different ways to increase your chances of selling your lawn mower. Prior to listing your lawn mower for sale, thoroughly clean and make sure the lawn mower is operable.
Step 1
Take several pictures of your lawn mower from different angles in very good light. If your lawn mower is a known name brand, take a picture of that as well.
Step 2
Determine the market value of your lawn mower. Search the classifieds and compare the selling price of other lawn mowers similar to yours.Set your price range to the fair market value.
Step 3
Sell your lawn mower. There are many different ways to sell your lawn mower. You can place your lawn mower for sale on a bidding website, or a local site that is specifically sell items, or even your local newspaper.
---
Resonna Shaw has been a writer since 2008, for personal enjoyment and for various websites. Shaw holds a bachelor's degree in human resources from DeVry University and is currently pursuing a Master of Business Administration at Keller University.