If you grow roses, or have received a bouquet of roses recently and want to preserve the petals, there are plenty of ways to do so. Rose petals can create a peaceful ambiance in your home or accent a gift you're giving to someone else.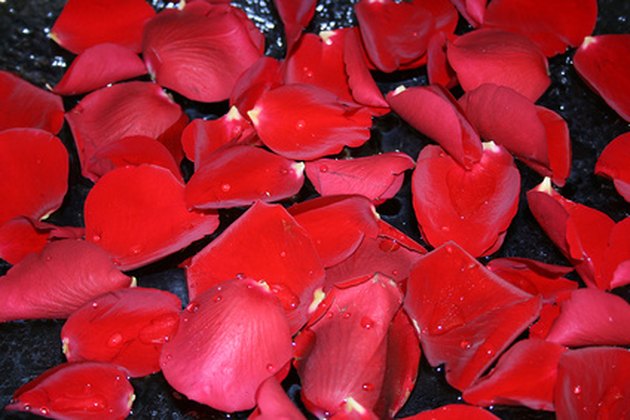 Allow the rose petals from your garden or a bouquet to dry and make potpourri out of them. Place the dried petals in a decorative dish or bowl with other dried flowers or small pinecones, and toss the petals in a fragrant oil -- rose oil, of course, is fitting and provides a calming, relaxing scent.
If you're boxing or bagging a gift for someone, use rose petals instead of tissue paper to package the gift. The petals will make the present more visually appealing, and if the petals are still fresh, they will give off a pleasantly light fragrance.
If you've already sprinkled rose petals on the floor of your room or around the house as part of a romantic evening, you can also use the rose petals in your fireplace to give the house a light but alluring aroma. If you don't have a fireplace, adding a little water to the rose petals and boiling them in a small pot on the stove will also distribute the scent throughout the home.