Tip
Empty the bags after you mow to ensure they're always empty and ready for use.
Warning
Ensure that all parts of the bagging unit are secure before beginning to mow. Loose parts may allow foreign object to shoot from the mower rather than landing in the bags.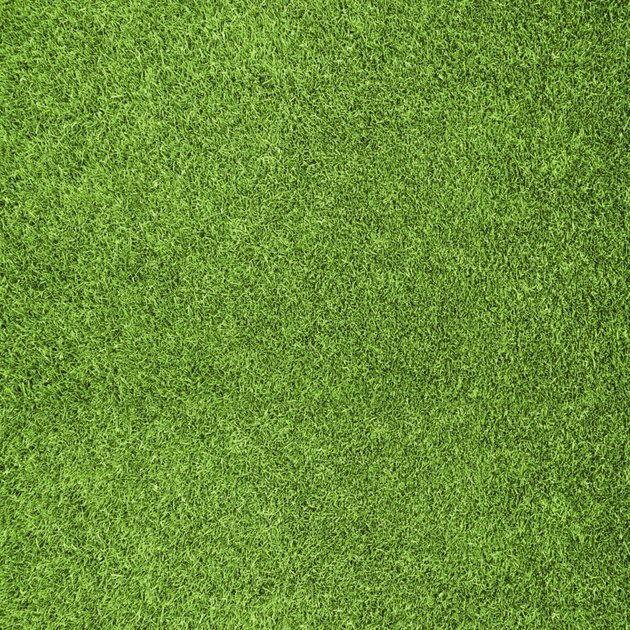 The dual-bag bagging system that attaches to the rear of most models of John Deere lawn tractors allows operators to mow large areas of lawn without having to stop and empty the clippings from the bags. Before you can use the optional bagger attachment, however, you must first assemble it into the proper position. Assembling the parts of the bagger to make it functional will save you time and effort when it collects the grass clippings for you.
Step 1
Remove the spark plug wire from the spark plug to ensure that the lawn tractor cannot be started while you're assembling the bagging system. Remove the bagger from the box and unfold the bags to extend them to their full length.
Step 2
Insert the two metal tabs on the mounting post into the matching holes on the back hitch plate. Attach the bagger support rod to the area behind the seat by inserting the ends of it into the two small holes that match the diameter of the rod.
Step 3
Push the cargo pin into the hole on the mounting post and lock it into place by inserting the spring-locking pin into the hole in the middle of the cargo pin.
Step 4
Attach the dual-bag system to the mounting post, shut the hopper lid and fasten the clasp that holds it closed.
Step 5
Lift the plastic grass discharge chute cover, remove the mulching plate and attach the grass discharge chute assembly by hooking it to the mower to lock it into place. Connect the grass discharge chute to the opening in the hopper and secure it with the rubber strap latch.
---
Amie Taylor has been a writer since 2000. Book reviews, gardening and outdoor lawn equipment repair articles and short fiction account for a handful of her published works. Taylor gained her gardening and outdoor equipment repair experience from working in the landscaping and lawn-care business she and her husband own and operate.