Repairing a Craftsman lawn mower is something you can do yourself at home. You can fix the mower in mere hours, allowing for the mower to be ready to mow the lawn at anytime instead of waiting a week or more for it to come back from the repair center. You'll also save hundreds of dollars by not spendinig money on expensive technician costs.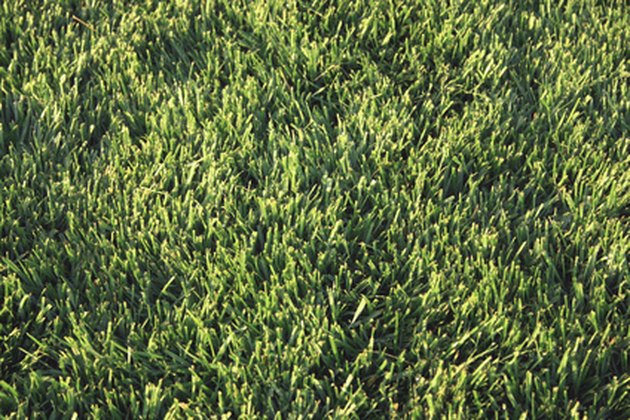 Step 1
Lift the mower deck up. Check the mower blade arbor for any clogs. If the arbor is clogged, the mower will not turn over. Remove any clogs by picking them out with a screwdriver. If the clogs are too hard to remove, remove the arbor with a 3/8-inch wrench to clean it.
Step 2
Locate the spark plug on the side of the motor. If the plug is dirty or broken, the mower will not start. Locate the black hose that runs to the spark plug. Remove the plug from the hose by popping it out with your hand. If it looks like it is broken or covered in dirt, replace it. Plugs are cheap. Place the new plug in the slot by snapping it into place.
Step 3
Remove the oil filter, which is usually on the opposite side from where the spark plug is located. The filter is a large, round cylinder. Use the oil filter wrench, and unscrew it like a bolt. If there is any oil leaking from the filter or cracks in the filter, replace it with a new one by screwing it back in with the oil filter wrench.
Step 4
Spin each wheel while looking for any cracks or bends. The wheels can make the mower feel unresponsive. If it doesn't look right, try tightening the bolt holding the wheel on with a 3/8-inch wrench. If it is tight and the wheel is bent, replace it. Remove the bolt with the wrench, and the wheel will slide off. Once the wheel is off, slide the new one on, put the bolt back on and tighten it.
Step 5
Examine the blade under the deck for broken pieces. The blade should have a bend, but if a bend looks unnatural because the blade is turned sideways or a large chunk of the blade is broken, replace the blade. Unscrew the arbor in the middle of the blade with a 3/8-inch wrench. Slide the blade off the pole, and slide a new one back on. Tighten the arbor with the wrench.