Regardless of the type of Cab Cadet you possess, it needs to be in top working condition to adequately perform the job it was built for. When your equipment becomes difficult to start, or performs poorly, there are a number of issues you can diagnose and fix yourself. Cub Cadet makes a variety of garden equipment and utility vehicles, so you'll need to consult your owner's manual for specifics regarding your machine. By addressing the trouble yourself, rather than calling a repair shop, you save time and money.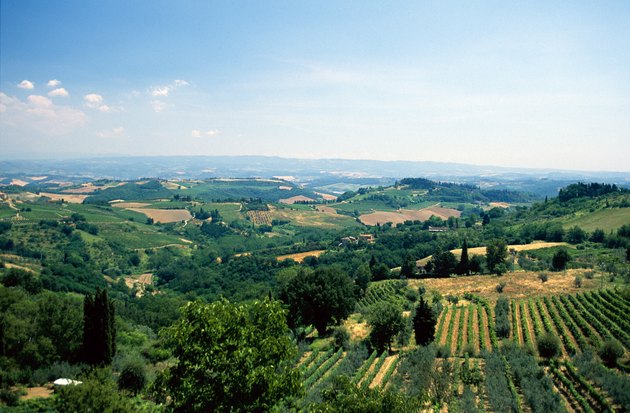 Problems show up when you don't start your Cub Cadet according to the instructions provided by the company. For example, to start a garden tractor, you must be sitting in the seat so the contacts on the battery complete the circuit and the unit can start. Other factors during start-up include, setting the "Choke" and "Throttle" levers in the correct positions before attempting to start the engine.
Engines need a flow of fuel, oil and air to run properly. When any of these components are unavailable to the engine, the machine will refuse to start, run poorly or stall. For example, fuel or oil that is stale or contaminated with water or debris keeps the engine from getting an adequate supply of either substance. When debris covers areas such as the gas-cap vent, cooling fins or air cleaner, it blocks the air flow to the engine.
The engine must have a power supply and a spark so it can operate. Spark plugs that no longer spark and batteries that can't keep a charge need to be replaced. When the spark plug and battery are in good working order, they may need to be cleaned or reinstalled so all the connections are secure and the machine gets the power and spark it requires.
Each type of Cub Cadet equipment has its own purpose and thus its own problems. For example, an unbalanced cutting blade can cause excessive vibration to a riding lawn mower. On the other hand, a snow blower that's unable to discharge snow may have a blocked auger or chute.