John Deere manufactures a wide range of mowers that feature Briggs & Stratton engines and attached "carbs," or carburetors. The John Deere mower's carburetor may need to be cleaned out, or the air intake may need to be adjusted via the air adjustment needle valve or the fuel tank cap's vent hole. These situations can cause the John Deere mower to fail or the engine to run poorly and loudly. You can troubleshoot and repair your John Deere mower's carburetor regardless of your experience with fixing these mower parts.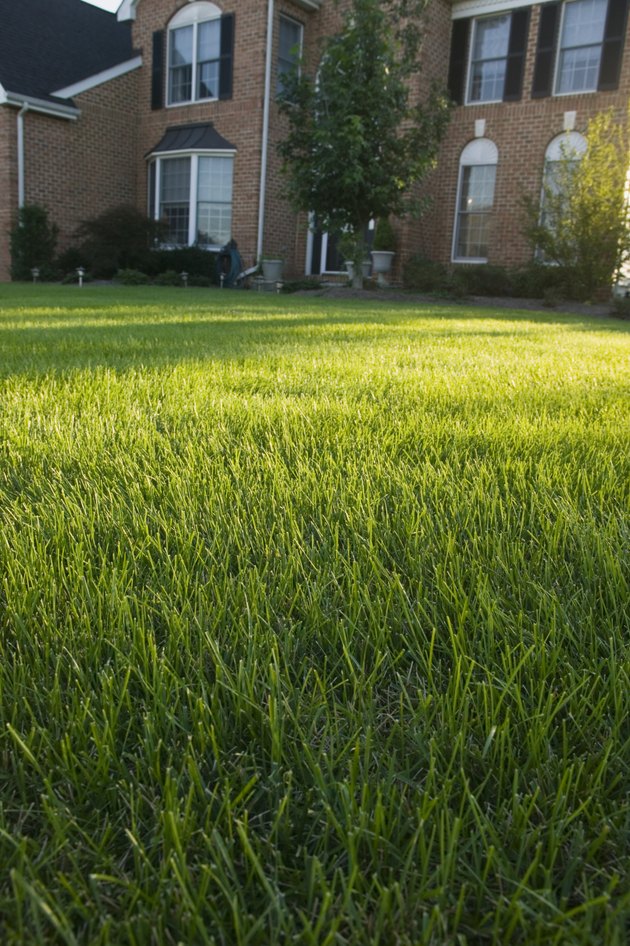 Step 1
Turn off your John Deere mower and remove the keys from the ignition. Pop the front engine cover to reveal the Briggs & Stratton engine.
Step 2
Find the John Deere mower's carburetor on the middle of the engine's right side. It is comprised of a distinctive black bowl with a small needle valve on its bottom. Adjust this valve all the way to the right, then turn it back to the left once. This needle valve is an air adjustment valve for the John Deere mower that controls the intake of air into the carburetor. An incorrect air intake will cause the carburetor to sputter.
Step 3
Run the John Deere mower's engine and check for sputtering and other loud noises. Turn the needle valve to the left and right and try different tightness configurations on the valve in order to fix the carburetor and end the John Deere mower's sputtering.
Step 4
Alter the carburetor's air intake further by checking the gas tanks's fuel cap. Unscrew the fuel cap and find its vent hole. This controls the flow of air into the gas tank and in turn affects the flow of air passed from the tank to the carburetor. This vent hole should not be filled up and blocked with debris or buildup.
Step 5
Slide a small pipe cleaner into the John Deere's fuel cap vent hole and push out any buildup. Wipe off the cap with a cloth and screw it back onto the tank.
Step 6
Place a pan under the bottom of the John Deere mower's carburetor if the engine is still running roughly. Loosen the nut on the underside of the carburetor's bowl with a socket wrench. Some gas will drain out. Your pan will catch it.
Step 7
Remove the John Deere's carburetor nut after the gas has drained, then slide off the carburetor bowl. Place the nut in a carburetor cleaning solution and scrub it with a wire brush.
Step 8
Clean the carburetor bowl by wiping it with a cloth.
Step 9
Set the carburetor back into place on the John Deere mower's engine and fasten it into place by inserting its nut with the socket wrench.