Southern California has seen a population boom over the last century. Los Angeles County in particular saw the population double in the last half of the 20th century and Los Angeles' city population grew 60 times over the whole century. Los Angeles lies in a humid climate region but the county extends out into desert lands and hosts nearly 10 million people, as of 2011. Southern California has three aqueducts to supply water to the city, outside of the rain water that flows in from the Los Angeles River.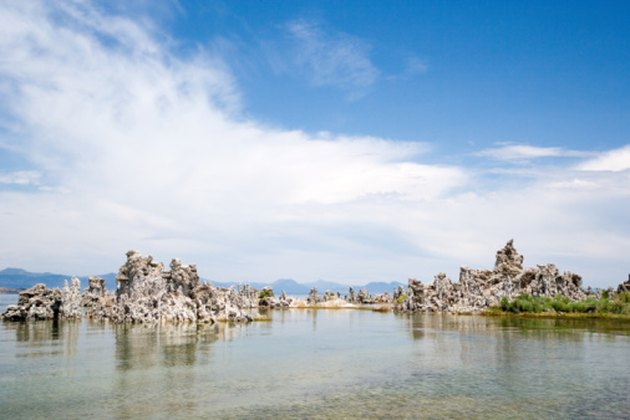 Constructed from 1908-1913, the Los Angeles Aqueduct takes water from Owens Valley. The Owens River fills every spring with snow melt from the Eastern Sierras. The water from this river valley was the first solution to Los Angeles' water shortage problem. In 2005, nearly 50 percent of southern California's water came from Owens Valley.
The main architect of the aqueduct project was William Mulholland. He had gone from a humble ditch-digger to an influential policy maker within the Los Angeles Water Company during his 30 year career. With a vision of a city meant for growth Mulholland sought out a new water source.
The LA Aqueduct runs the near 200 miles relying upon gravity alone. Along the route there are five power generating stations too. This initial plan created places for people to live because water now flowed and provided the electricity needed for the new homes as well.
The Colorado Aqueduct was constructed around 1940. This system was part of Mulholland's plan as well. The water actually comes from outside of California. A dammed lake in Arizona called Havasu provides the water for this aqueduct. The scheme pumps the water 242 miles up and over the mountains to reach California's reservoirs.
Constructed in the 1970's to take water from the Feather River, the California Aqueduct serves southern California and the San Joaquin Valley. The aqueduct runs for 444 miles to deliver water. Mostly it flows as a concrete lined "river", but there is the Edmonston Pumping Plant that moves the water over peaks that are 1,900 feet high.
California has as one of its government offices the Department of Water Resources which built, owns, and operates the State Water Project. The 700 miles of canal allow water to move to the southern portion of the state. Water is stored amongst 30 facilities. Along the route there are 20 plants that pump water over the hills and mountains and another four pumping plants that generate power. There are also five power generating plants.
The State Water Project provides water for 23 million people or about 2/3 of the state population. Farmers are reliant upon this water as well and consume enough water to irrigate 750,000 acres of land. No other state agency runs an operation as large as the State Water Project.