St. Augustine grass is a warm-season grass that grows and spreads quickly. It comes in several cultivars to suit different environments, according to the University of Florida Extension. The best time to plant St. Augustine grass depends on your location and the method of propagation.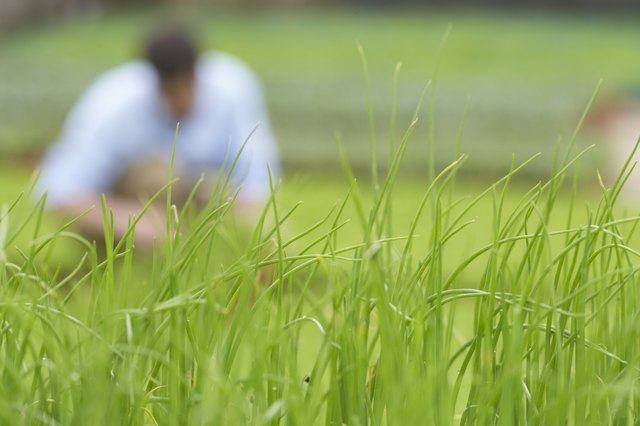 Spring, late fall and even winter are fine times to plant this grass in southern Florida while late spring or early summer work best in both Alabama and Texas, according to Texas A&M University. In any location, you should pick a time of year when the grass will not be stressed by hot or cold temperature extremes.
You can lay St. Augustine grass sod year-round in very warm climates such as southern Florida or anytime in the growing season in other locations.
St. Augustine grass grows well from sprigs and plugs, while limited varieties can even be seeded. These methods should be used at the beginning of the growing season, which is from late spring to early summer in many locations. This gives the grass a chance to grow and establish roots before extreme temperatures or dormancy begin.