Gardeners and naturalists looking to bring back certain species to urban areas, can start by attracting grasshoppers to their area. Grasshoppers are a natural meal for many species. If you want to bring grasshoppers into your yard, so that they will attract birds and small mammals, there are a few tips that you can follow to increase your grasshopper population.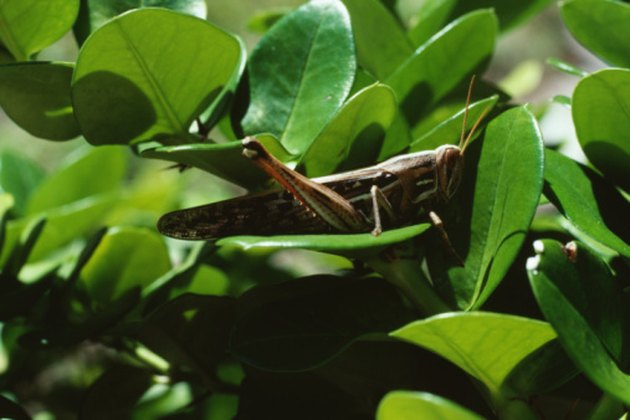 Step 1
Stop mowing the grass along the perimeter of your lawn and make sure this area is away from any vegetable gardens. Grasshoppers are attracted to long, overgrown grass, but if left too close to gardens, they may eat your vegetables.
Step 2
Plant a small area of zinnias in the area where you'd like to attract the grasshoppers. These plants will attract and keep them in that area, away from other parts of your garden where you want to avoid grasshopper damage.
Step 3
Plant a small crop of wildflower seeds among your over-gown grass. Not only will this planting add extra color, but the variety of tall greenery will add additional bait for attracting more grasshoppers to your yard, while keeping them away from other plants.