Wood tables can add a classical air to the decor of your home and making them yourself is a fun, inexpensive way to spruce up both your house and your craftsmanship. Although there are many types of wood you can use to build a table top, hardwood floors are a good, sturdy material to work with. Before you design and create a dining room table, start with a smaller project, such as an end table, to practice the trade.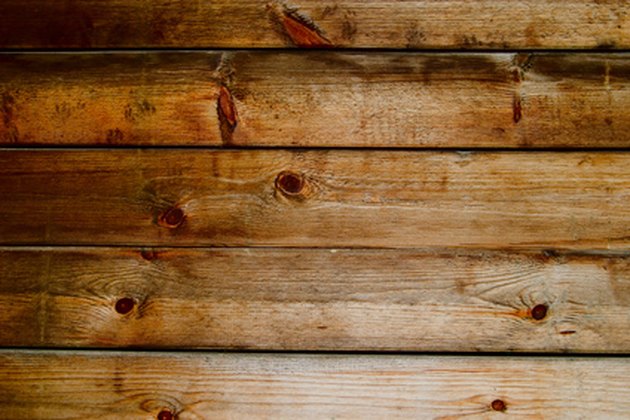 Step 1
Draw a simple diagram to plan out the dimensions of the table top you would like to make. Mark the table top's length and width measurements on the diagram.
Step 2
Adjust your miter saw to cut at a 90 degree angle.
Step 3
Cut your hardwood planks about 1 inch from ends with the miter saw. This will ensure that the final project has smooth, uniform sides.
Step 4
Slip the metal hook of a measuring tape over the end of a plank. Pull the tape to measure the length you need and make a small mark there with a pencil. Extend the pencil mark across the width of the plank with a carpenter's square.
Step 5
Line up the blade of the miter saw with the pencil mark and cut the plank. Repeat steps 4 and 5 for the remaining pieces.
Step 6
Arrange your cut planks on a floor or table, placing them together width-wise. Apply wood glue to the long edges of the boards that you will glue together, then clamp the planks together with a large glue clamp.
Step 7
Wipe away any excess wood glue with a cloth or paper towel and allow the glue holding the planks together to dry completely.
Step 8
Remove the clamp and sand away any remaining excess wood glue. Stain or seal the wood if you wish.