One of the hottest new trends at luxury resorts is outdoor lounge beds. Yes, four poster beds sitting on decks outside of bars, on beaches and near pools. It's great fun to curl up on a bed with a few friends to sip cocktails and munch on snacks. Add one to your own landscape and see how much fun it adds to your outdoor entertainment.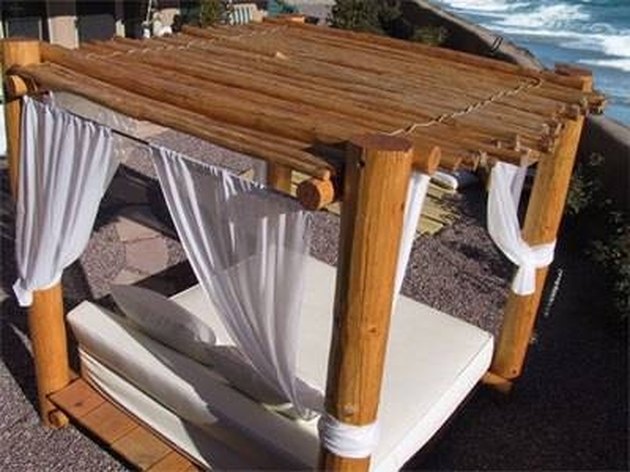 The Outdoor Honeymoon Bed is a sturdy rustic Southwestern-style lounge bed custom made in Corrales, N.M., to fit your specifications. The basic bed is $6,995 plus shipping and customizing is, of course, extra. These beds include assembly instructions and are warranted for 30 days. The bed utilizes a through-bolt system for durability and fabrics are weatherproof for many years of years. From order to delivery usually takes six to eight weeks.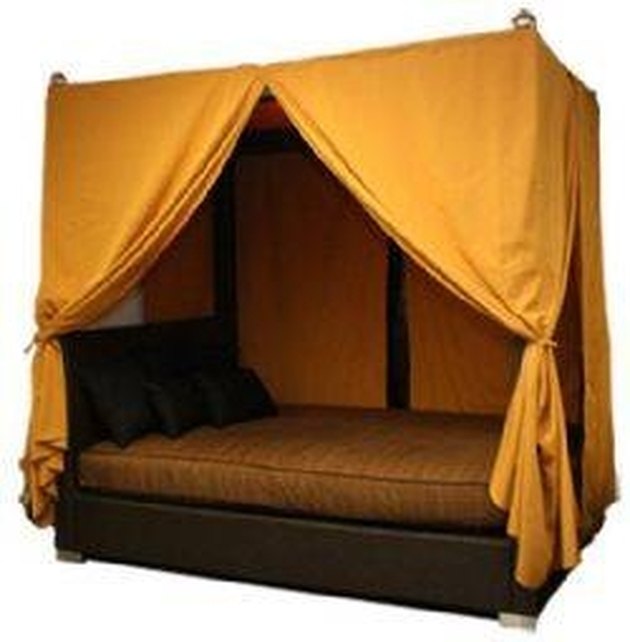 Best Priced Furniture online has a nice outdoor lounge bed that is queen sized with a canopy for protection from the sun. This luxurious bed will provide hours of comfort by the pool and all materials are weatherproof. The canopy bed sells for $3,624 and comes in 19 different color and fabric choices. Delivery takes one to two weeks and this site often provides free delivery.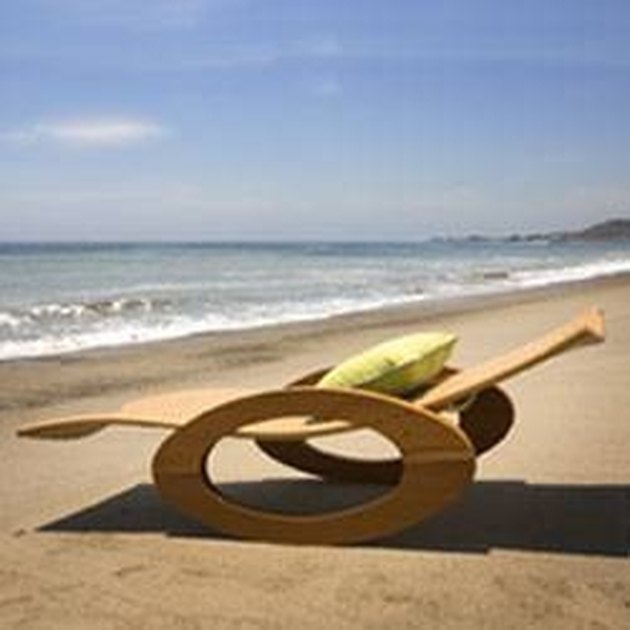 The Outdoor Wicker Chaise Lounge offered by Home Infatuation is a contemporary Latin American design. This imaginative lounge bed is made of weather-resistant polymer resin and rustproof aluminum framing. This wicker bed is priced at $1,795 and there are no shipping charges. The dimensions of this lounger are 75"L x 29"W x 18"H and shipping time is approximately six to eight weeks.
Another option is to make your own outdoor lounge bed. Take a double or queen bed frame and fit plywood over it. Purchase a piece of foam the same size at 5 to 8 inches thick. Cover the foam in plastic sheeting and secure. Cover the sheeting with a waterproof outdoor fabric, throw on some pillows and you have a great relaxing spot to entertain friends or spend a cozy evening with your significant other. Check out Perennial's Outdoor Fabrics for inspiration. A futon could also be used as a mattress over your covered frame.
Outdoor lounge beds are fun and provide great seating for your backyard or poolside entertaining. Be sure to remove all fabrics and cushions during extreme weather to protect them, however, these are all made to withstand normal rain showers and sun.
If you have infirm family member, this is an excellent way to provide them with a restful place in the sun for recuperation. If not, it is a wonderful place to get a suntan or to curl up with a good book.