An upright piano can be more than a musical instrument that you roll against a wall and rest some books or vases on. Instead, you can make your piano a focal point in the room — even the center of your guests' attention. Take your guests back to the Jazz Age by converting the ivories into a place where they can pour drinks.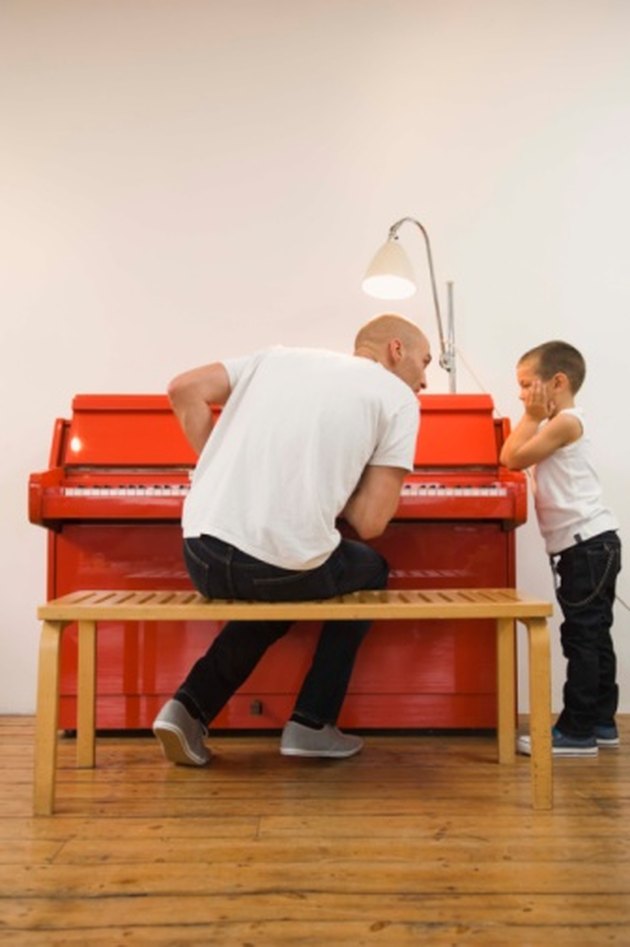 Step 1
Find a spot out in the middle of your living room or guest area where you want a drink station. You'll want a place where several people can congregate without blocking the flow in and out of the room.
Step 2
Set trivets on top of the piano to protect the top surface from scratches or marks from moving bottles.
Step 3
Use a pair of small end tables to give your bartender some more work space. While the piano itself can hold the bottles, the bartender will want to face you while handing you your drink and napkin. Also, creating some space in front of the piano will make storing a cooler or two for ice more convenient.
Step 4
Set decanters with liquor on the trivets. The more striking your decanters, the more your guests will buzz about your cool bar idea.
Step 5
Find a pianist with knowledge of music from the Jazz Age, or put some jazz piano music into your home stereo system to finish the mood.