Rustic wood gives an impression of history. When you see an antique piece of furniture, the slightly battered and faded wood suggests that the piece has seen a lot. Short of buying expensive antiques, you can create the appearance of age on new furniture using staining techniques. Do-it-yourselfers and professionals alike use these techniques to give the wood a "lived-in" quality. Two basic wood-distressing techniques involve either finish or stain.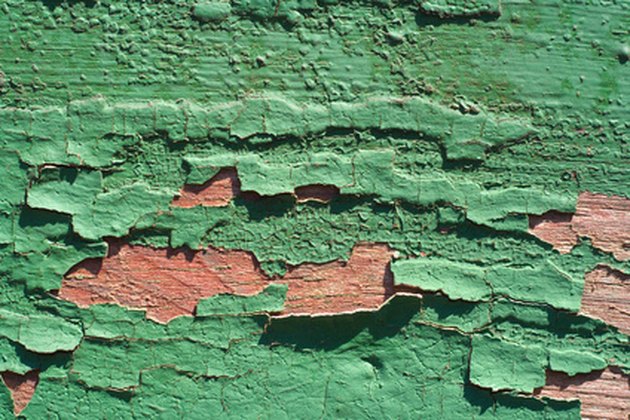 Step 1
Scrape away the parts of the wood that would wear down over time, using a chisel. This includes the edges, drawers and legs. Scrape gently; do not gouge the wood yet. This is just to smooth out sharp edges.
Step 2
Stab a few holes randomly in the wood with the ice pick. Group stabs together in some spots. This will give the appearance that the wood has been gouged by repeated use.
Step 3
Apply the stain or undercoat, using a wide paintbrush. Use a color that will stand out slightly from the color of the finish. Allow to dry.
Step 4
Apply the lacquer if you are staining or the finish paint if you are painting, using the brush. Allow to dry.
Step 5
Rub the rough sandpaper along the edges of the wood. This will make the stained wood appear worn. If you are painting rather than staining, this will let the undercoat show through, giving the appearance that the wood has been painted many times.