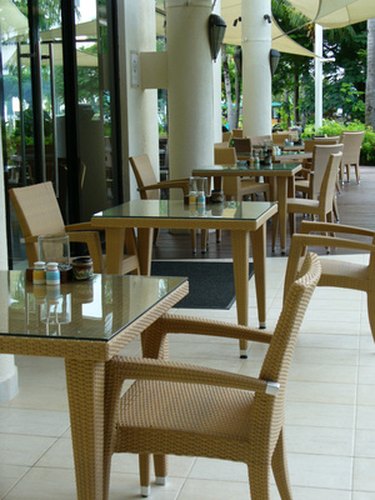 Since 1976, Ashley Furniture has expanded from a small Wisconsin furniture manufacturer to one of the world's largest privately held companies, as recognized by Forbes Magazine. It has managed to do so through expansion of product, customer service and attention to quality.
Styles of Ashley Furniture
According to Ashley Furniture Industries, the company produces seven styles of furniture for the living room, dining room, bedroom, home office and home accents. These include Contemporary, Cottage, Metro Modern, Old World, Rustic, Traditional Classics and Youth product lines.
Ashley Furniture Customer Service
A recent report from the Better Business Bureau indicates less than 200 complaints registered against the company within a 365-day period, all of which have been resolved. Less than one-third were product issues. Ashley Furniture boasts an A+ rating.
Quality of Ashley Furniture
With a worldwide network of testing labs and techniques that include pressure testing and damage control, the quality of Ashley Furniture meets national standards.
Considerations
Retail sales and customer service issues fall under the umbrella of Ashley Home Stores, a separate retail outlet that handles Ashley Furniture Industries products.
Warning
The 2008 economic downturn led to a loss of 3,000 jobs in a three-year period.
---
Aric Mitchell lives and works out of Fort Smith, Ark. When not writing articles for Demand Studios, he scribes film columns for "Celebrate Arkansas Magazine" and Flickchart.com, and serves as a staff writer for TheRugged.com, a Dallas-based online men's lifestyle magazine.