The Peyton Lifestyle crib offers parents the ability to grow the furniture with the child. Created and distributed by LaJobi, Inc. under the Bonavita brand, the Peyton Lifestyle crib changes from a crib, to a toddler bed with safety rail, to a full bed or a daybed. In addition, the crib mattress spring adjusts to three different heights, allowing the parents to choose a higher setting for easier access to a newborn and lower the mattress once the child learns to pull up and stand. If you have lost the assembly instructions between newborn and toddler stages or the instructions were not in your original box, you can print full directions online.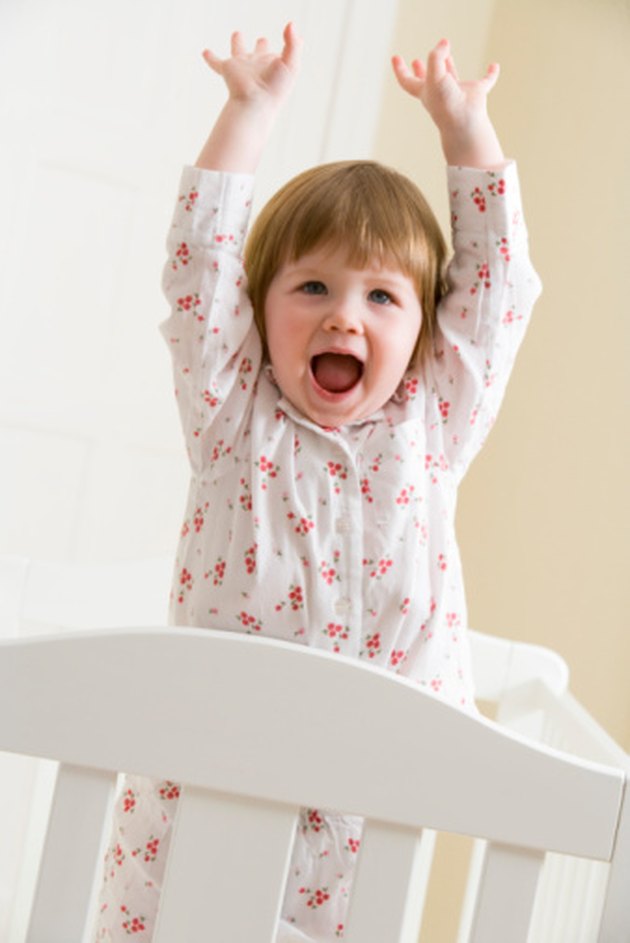 Step 1
Go to the Bonavita website.
Step 2
Select "Customer Service" from the menu at the far right of the page.
Step 3
Select "Assembly Instructions" from the menu at the far right of the page.
Step 4
Scroll down the page until you locate "Peyton Collection." The collections are listed in alphabetical order.
Step 5
Continue to scroll until you locate "Peyton Lifestyle Crib."
Step 6
Click on this link to open a PDF file in a new widow containing the full instructions for assembly of the original crib or conversion to toddler bed, daybed or full bed.