Cushions that migrate off the edge of the couch as you sit leave you in an uncomfortable slouch and your furniture focal point looking sloppy. If you can handle basic hand-sewing, a few strips or patches of hook-and-loop fastener will keep you sitting pretty. Hook-and-loop tape comes in adhesive-backed and sew-on varieties and is rated by the strength of its hold. Sew-on tape is recommended for use on fabric -- especially useful as you can remove it if you ever want to flip your cushions. Use adhesive-backed tape for one side of the pairing on a wood or metal couch frame.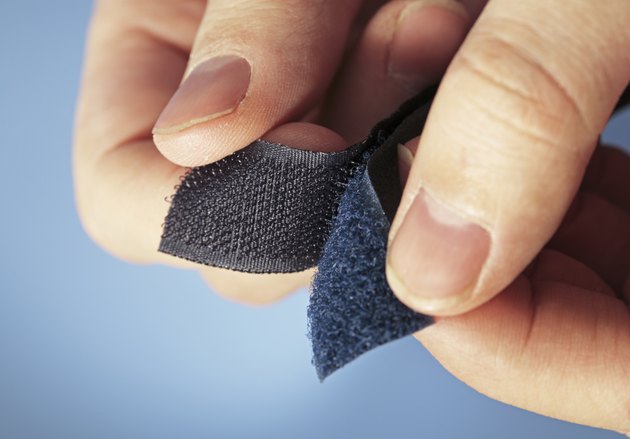 credit:
Jan Sandvik/iStock/Getty Images
Examine your couch frame with all the cushions removed to determine where to attach the hook-and-loop tape. Secure it along the perimeter of the frame and the cushion, so the hook side of the tape lines up evenly to the loop side and holds each cushion firmly to the deck of the couch. A double row of strips along the edge of the cushion that is closest to the back of the sofa is also helpful, since this area receives the most downward pressure as you sit and move. Hand-sewing the tape requires heavy-duty thread, a sharp needle and a thimble to push through the backing and cushion fabric. Make small, running stitches around all four sides of each piece of tape to hold them in place.