Bonded leather is a mixture of real leather and plastic fibers that simulate full leather. It is used in furniture, clothing and accessories. It is growing in use as a furniture covering because it is much less expensive than real leather. When it scratches, it is repaired with a standard commercial leather repair kit. A scratch may be a simple scrape, where the top of the leather has come off, or it may be a cut where there is a "lip" of leather that has lifted up.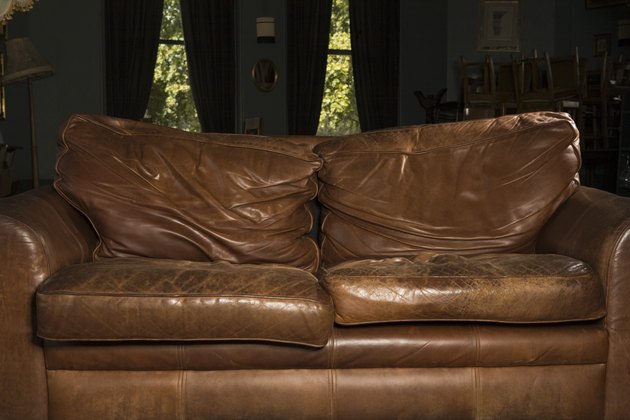 Step 1
Cover the lighter color of the leather showing through the scrape with the liquid from the repair kit. It is important to match the color of the application with the color of your couch. The applicator will most likely be shaped as a broad, felt-tipped pen.
Step 2
Mark over the scratch. Let it dry and buff off any excess.
Step 3
Lift any lip the scratch has created with a straight pin and place a very small portion of white glue under the lip. If there is a tear in the lip that will allow the inner leather to show through, then first color it with the leather color pen before putting on the glue.
Step 4
Smooth the lip down so it bonds back to the leather and quickly wipe away any excess glue.