Modern living room furniture design makes it easy to construct a sofa. With a few simple tools and a few extra minutes, it is possible to add a new piece of furniture to your home. Build your sofa by simply putting parts together. Hardware is included in a ready-to-assemble package and shipped to your door. Whether you choose a contemporary sofa or a more traditional style, these steps will help you with low-stress sofa construction.
Step 1
Turn to the parts list page of the assembly instructions. Verify that all hardware and sofa pieces are included. Phone the manufacturer immediately to secure any missing items to ensure the structural integrity of the finished sofa.
Step 2
Lay the back frame on the floor with the front of the frame facing upward. Identify predrilled holes for attachment to remaining parts.
Step 3
Set the back edge of the bottom frame onto the back frame. Adjust the bottom frame so that it rests on the lower portion of the back frame and is perpendicular to the floor.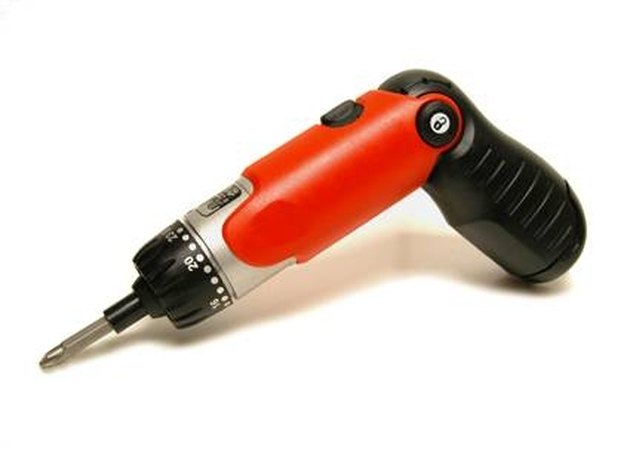 Align screw holes on both frame parts. Partially screw the bottom frame to the back frame. Check that all edges are even. Tighten all the screws.
Step 5
Line up one arm piece with the screw holes on both the bottom and the back frames. Fasten the arm to the frames loosely with screws. Line up the other arm piece on the opposite side of the bottom and back frames. Drive the remaining screws in part way. Confirm that the parts are lined up and tighten all screws.
Step 6
Attach each sofa leg to the bottom frame by twisting it in to the prepared holes of the bottom frame. Affix floor protective felt pads onto the bottom of each leg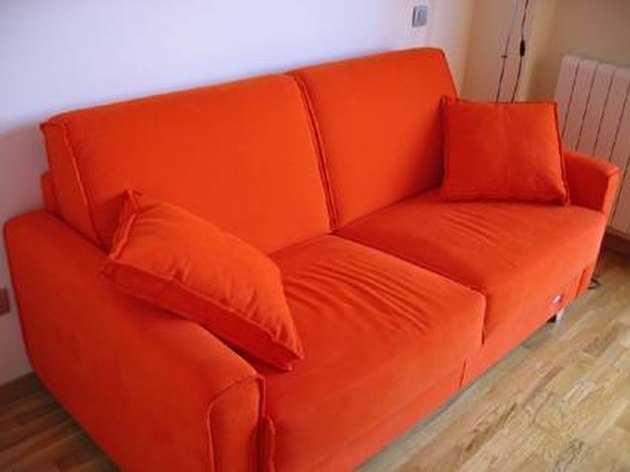 Flip the completely constructed sofa up on its legs. Place seat cushions the bottom base. Rest back cushions against the back frame.