Back pain can be both chronic and acute, and is caused by any number of conditions, including lifting heavy objects, bad posture and sitting at a computer all day. Companies manufacture living room chairs to help help individuals sit properly and get up out of the chairs with ease, offering comfort to those living with back pain.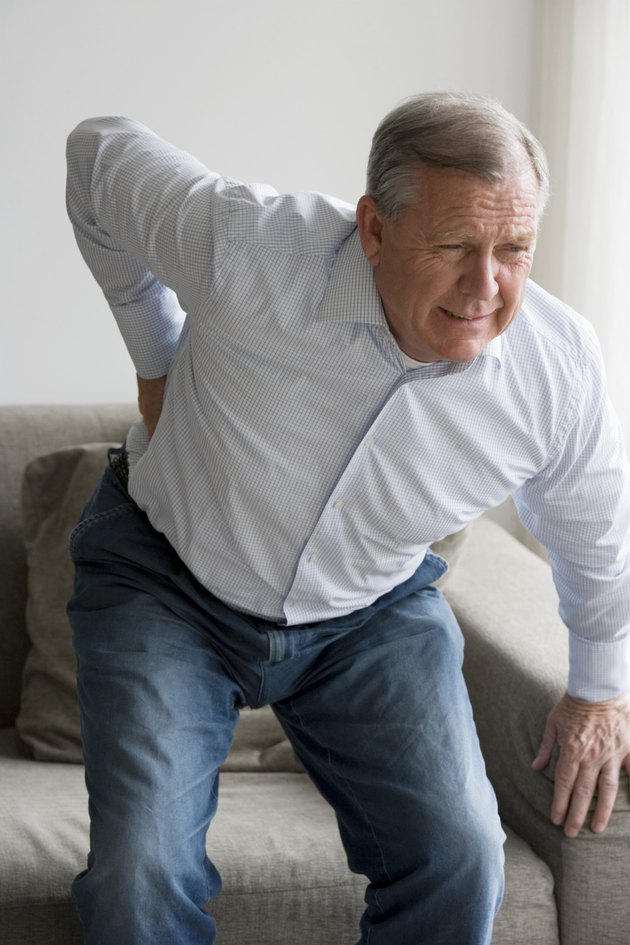 Sherborne (sherborneupholstery.co.uk) manufacturers 'lift and rise' recliner chairs for people with bad backs. These chairs may be made up of leather or soft fabric, and more than 40 different models are available at the time of publication. The battery-controlled remote allows you to get up out of the chair while taking pressure off your back. Every 'lift and rise' recliner chair has a five-year guarantee, and additional features include a quick release handset, spring-loaded footrest and LED power indicator.
If you're living with a bad back you can also look into purchasing Varier (varierfurniture.com) chairs. These chairs are designed to support the natural curve of your back. While the Scandinavian company manufacturers chairs for both the home and office, living room chairs include the 'Peel Chair with Foot Rest,' 'Peel Club Chair,' 'Gravity,' 'Thatsit' and 'Tok.' The ergonomic style of the chairs are designed to be a good fit for the human body.
Fjords (scandiavalue.com) is a Norwegian furniture manufacturer that makes ergonomic reclining chairs for those with bad backs. The chairs are designed to provide extra support to the muscles, bones and joints. Fjords' ergonomic reclining chairs come on a single piece or feature an ottoman. Models include the 'Blue 775 Gliding Recliner,' 'Blue Bergen 775 Small Recliner' and 'Blue Muldal 215 Small Recliner.'
In addition to sitting comfortably while watching television, playing games with family members or socializing with friends, those with bad backs may want to purchase a chair that offers massage capabilities. Massage chairs may help reduce back pain by reliving tension in the spine and relaxing muscles. Featured Human Touch massage chairs for bad backs include 'HT PC-085 Zero Gravity Recliner' and 'HT Perfect Chair Recliner, PC-006.'