Bunk beds are an excellent addition to a guest room or a bedroom for a child older than six. They are space savers, and allow greater comfort than most hideaway beds do. However, because people climb up on bunk beds regularly, the beds need to be steady. A shaky bunk bed can be dangerous, as important structural pieces may be loose and could fall apart.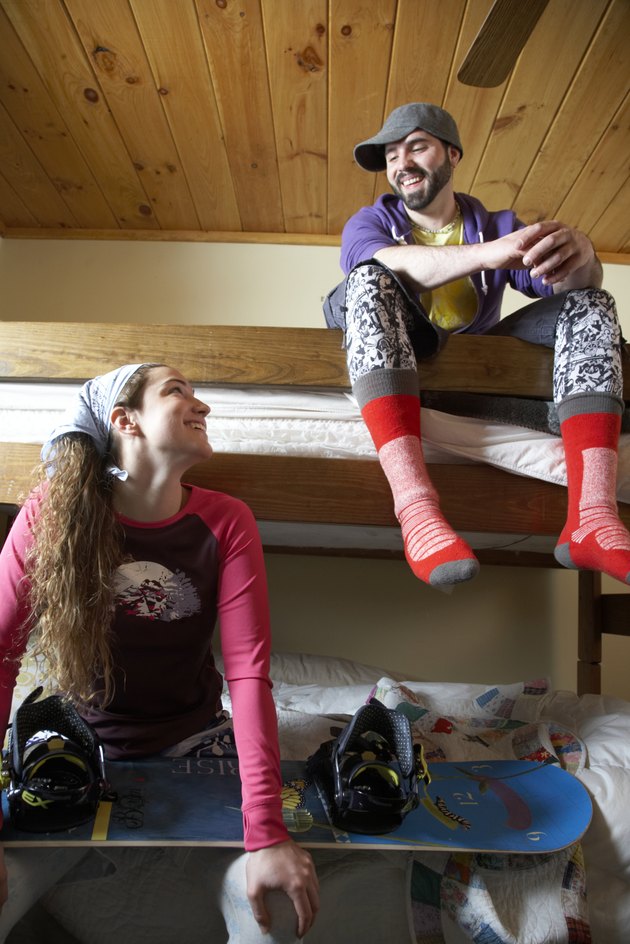 Step 1
Keep a dehumidifier or a humidifier running in the room as needed to keep the relative level of humidity more constant. Wooden bunk beds can swell and shrink as the humidity increases or decreases. A humidifier helps keep the wood from shrinking slightly in the winter and other dry times of year, which is important because shrinking wood can lead to a shaky bunk bed. A dehumidifier helps keep the wood from swelling, which can lead to drawers that stick and other problems.
Step 2
Tighten all the connections between the wooden pieces and other joints with a wrench or a screwdriver to secure any that are loose. These connections should be tightened at least every six months. A bunk bed becomes shaky because of loosened bolts and screws, and a regular tightening helps the bed stay firm.
Step 3
Replace any stripped screws and bolts. A stripped bolt or screw reduces the bed's integrity and ability to stay together.
Step 4
Bolt boards to the bunk bed frame to brace it. Run these boards from the horizontal supports to the vertical supports and attach them using nuts and bolts. This holds the frame steady and provides it with more stability.