Every night people go to sleep, and some wake up with pains while others wake up feeling refreshed. For those who sleep on their side, a good nights sleep can be hard to find. The improvements of mattress material and production quality have made it possible for side sleepers to enjoy the pleasure of a good night sleep.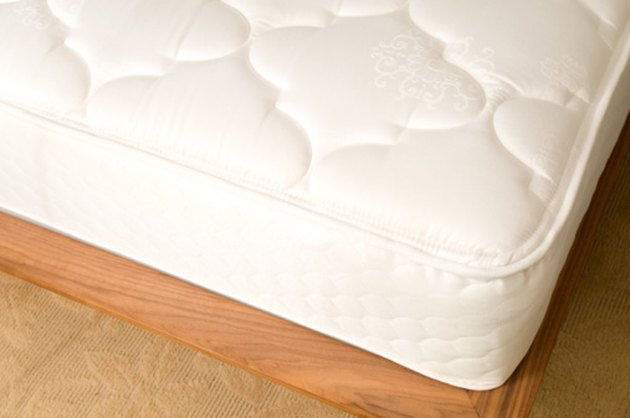 The Tempur-Pedic brand of memory foam mattresses are an affective way to get a good night sleep. Those who find themselves sleeping on their side have given rave reviews about this mattress. The Tempur-Pedic material was originally designed to provide comfort as NASA astronauts slept in space. The material contours to the form of your body, providing the best sleeping surface for side sleepers and those who find comfort sleeping any other way. These unique high quality mattresses are made with multiple layers providing comfort and stability. The 20-year warranty says a lot about the quality of this mattress and the confidence its makers have in the product.
Pillow top mattresses hold their place as one of the well-known brands of sleep systems. These comfortable and affordable mattresses are designed with an extra layer of padding to boost the ability to get a good night sleep. Side sleepers are able to find comfort with this brand of mattress because it gives them the feeling of floating, keeping them from sleeping directly on the springs. This extra layer of padding allows the body of side sleepers to contour itself and gives way for hips and shoulders to stay in line. Those looking to get a pillow top mattress need to find a new set of deep pocket sheets because of the extra padding.
The Serta Pure Latex mattress is gaining ground on its competition in the mattress world. The technology used to make these latex mattresses provides the ability for side sleepers to get a comfortable night sleep. This mattress helps to keep the body in line while sleeping on the egg crate material used as the top layer. The latex material keeps heat from building up as you rest and helps to keep your body temperature at a comfortable level. The foundation of these latex mattresses is made with double beam technology that keeps you from feeling the movement of another person sleeping in the same bed.
Inner spring mattresses are one of the oldest sleeping surfaces, but still provide comfort and stability. The size of the mattress is what determines the amount of springs your mattress has. Those who sleep on their side should look into getting an inner spring mattress with individually-wrapped springs. The individually-wrapped springs help to keep the body of a side sleeper in line, which is necessary for comfort. When purchasing an inner spring mattress, look for a lighter gauge coil, as it provides a softer surface for those who sleep on their side.