People doing home remodeling projects or woodworking activities use heavy duty staplers, such as Arrow staplers, to attach wood pieces and other craft items. These staplers can shoot nail brads and staples into items by squeezing the handle. When using heavy duty staplers, you must use the correct size and quantity of staples in the appropriate stapler to finish the project. If you begin to have problems stapling together items, examine the stapler to determine the issue.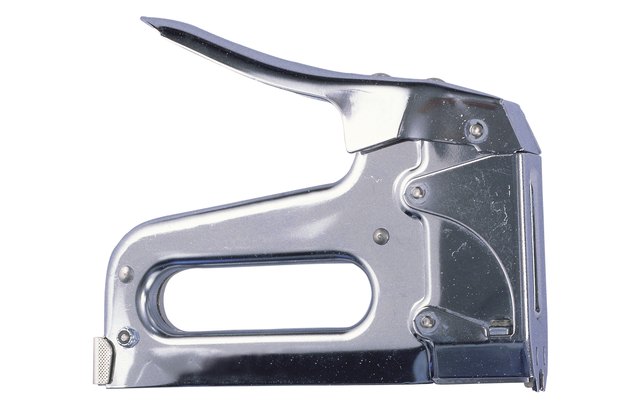 credit:
Comstock/Comstock/Getty Images
Step 1
Check the amount of staples in the Arrow stapler if none are coming out. Look through the side viewing window of the stapler. Refill the stapler if you can't see any staples inside.
Step 2
Turn the stapler upside down. Push up on the stapler magazine latch. Pull the latch open to see how many staplers are in the magazine.
Step 3
Check the size of your staples to determine if it's they'll work for the stapler. Replace with new staples if you're not using the proper size. Put in the staplers with the pointed ends facing up in the magazine.
Step 4
Pull out any staplers that may have gotten stuck in the opening where the staplers should come out. Pry out bent and angled staples with the tip of the utility knife until the opening is clear.